Richest Members Of US Congress: One Is Worth Almost Half A Billion
KEY POINTS
Rep. Issa previously served as the co-founder and CEO of Directed Electronics
Sen. Scott founded Columbia Hospital Corporation prior to serving in Congress
Sen. Warner founded venture-capital firm Columbia Capital
U.S. House and Senate members earn about $174,000 a year for serving. However, some have already amassed fortunes before they were elected to office, with one Congress member worth close to half a billion dollars.
Politicians who were elected to Congress come from a wide range of backgrounds. Their fortunes also vary widely. The five wealthiest members of Congress have an estimated net worth of at least $1.26 billion.
Here are five of the richest members of Congress, including one whose net worth is over 50% higher than the second richest member, according to data from Celebrity Net Worth.
1. Rep. Darrell Issa, R-CA
Net Worth: $460 Million
Issa, 69, has represented California's 48th District since he took oath in January 2023. He is also currently the chairman of the House Judiciary Subcommittee on Courts, Intellectual Property and the Internet, and the Subcommittee on the Administrative State, Regulatory Reform and Antitrust.
Prior to serving in Congress, Issa served as the co-founder and CEO of Directed Electronics, a California-based maker of automobile car alarms. He sold the company before running for Congress. The proceeds of the sale, along with his investments in real estate and securities, raised his net worth to nearly half a billion.
He also previously served as the chairman of the Consumer Electronics Association, an organization for 2,000 companies within the consumer technology industry.
2. Sen. Rick Scott, R-FL
Net Worth: $300 Million
Scott, 70, has been serving as the junior U.S. senator from Florida since 2019. He had also previously been elected as the state's governor, holding the position for two terms from 2011 to 2019.
Scott founded Columbia Hospital Corporation and purchased hospitals in the Dallas area, including the Health Corporation of America. He later resigned as the CEO of Columbia Hospital Corporation after the company paid $1.7 billion in fines due to Medicare fraud allegations. He left the company with $300 million worth of stock, millions in severance payments and a five-year consulting contract worth close to $5 million, per South Florida Sun Sentinel.
3. Sen. Mark Warner, D-VA
Net Worth: $300 Million
Warner, 68, has been serving as the senior senator from Virginia since 2009. He also previously served as the governor of Virginia from 2002 to 2006.
Prior to entering politics, Warner founded venture-capital firm Columbia Capital and telecom company Capital Cellular Corporation. He was also an active investor, providing capital for a number of tech startups.
4. Sen. Mitt Romney, R-UT
Net Worth: $300 Million
Romney, 76, was elected to Senate in 2018. He had also served as the governor of Massachusetts. Romney is the second person to ever serve as governor and senator for different states.
Romney's father, George, was the CEO of American Motors and a Michigan governor who had also been appointed to the cabinet of former President Richard Nixon. However, he founded his own company, a private-equity firm called Bain Capital in 1984.
5. Rep. Scott Peters, D-CA
Net Worth: $200 Million
Peters, 65, is the representative from California's 50th Congressional district. He began serving as the representative in January 2023. He previously represented the state's 52nd district from 2013 to 2023.
Peters' assets are mostly in government securities and mutual funds. He is married to Lynn Gorguze, president and CEO of private equity firm Cameron Holdings.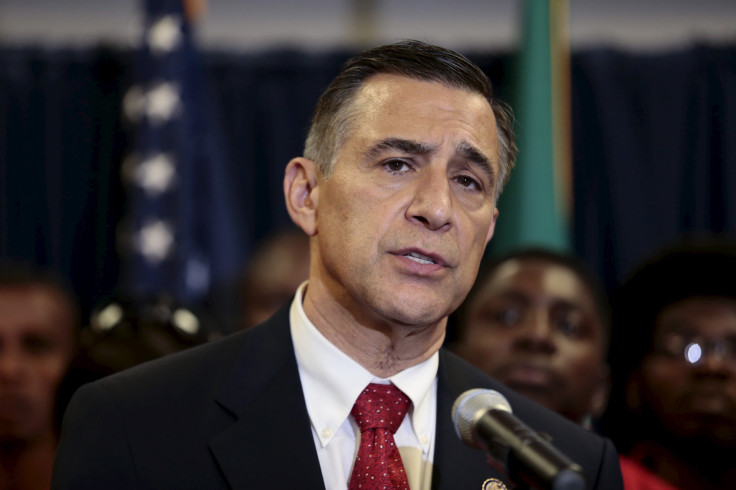 © Copyright IBTimes 2023. All rights reserved.