'Rick And Morty' Creator's Net Worth: How Rich Is Dan Harmon?
KEY POINTS
"Rick and Morty" creator Dan Harmon is facing cancel culture for an old video that resurfaced
Harmon created the comedy show "Community" that ran for five seasons
The writer has an estimated net worth of $5 million
Dan Harmon is a writer and actor most famous for being the co-creator of the hit TV show "Rick and Morty," an animated series about a super scientist exploring the universe with his grandchildren.
Despite his success, Harmon was earning less than $20,000 annually in the mid-2000s from all of his endeavors and projects. His first major breakthrough came when he created the sitcom "Community," which NBC picked up and aired for five seasons, netting the writer about $600,000 between 2009 and 2014, as per Wealthy Genius.
He also began a comedy show and podcast called "The Harmontown" in the early 2010s that later went on a tour and garnered widespread success. The show has since guested various celebrities and public figures, including Kumail Nanjiani, Bobcat Goldthwait and Aubrey Plaza, among others.
But with the massive success of "Rick and Morty" in pulling its audience's attention and interest since its debut in 2013, Harmon rose to have an estimated net worth of $5 million. He also had other endeavors that contributed to his wealth, including co-creating Comedy Central's "The Sarah Silverman Program" and working as a writer for various other shows, as per Celebrity Net Worth.
In 2019, Harmon moved to a Los Angeles neighborhood where he purchased a freshly renovated home for $3.6 million. The residence included six bedrooms, seven bathrooms and multiple levels. The writer bought the Spanish-style hacienda in the Valley Village town in the San Fernando Valley, Realtor reported.
Before the writer purchased the residence, several other celebrities have made it their homes, including Mimi Rogers, an actress-designer, and Natalie Zimmerman, an interior designer, who purchased the property for $1.35 million in 2016, the outlet said.
Harmon is currently facing the cancel culture on social media platforms after the re-emergence of a 2009 short film. The video in question is five minutes long and titled "Daryl," and it shows the dark side of therapy, HITC reported.
Harmon released a statement in 2018 apologizing for his mistake of making the video, saying no one should ever have to see something like it. He said his creation was only successful in offending the people who watched it. Harmon quickly took down the video shortly after it was criticized.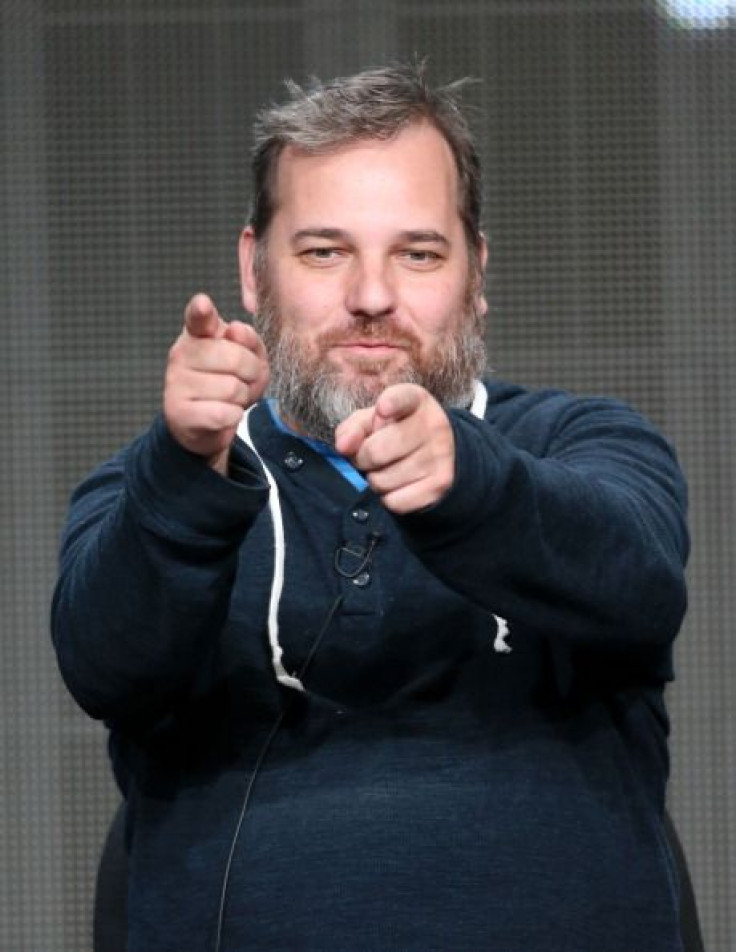 © Copyright IBTimes 2023. All rights reserved.