'Rick And Morty' Season 4, Episode 6 Disappoints Fans; Viewers Want Dark Humor
KEY POINTS
"Rick and Morty" Season 4 finally came back on air with episode 6
"Rick and Morty" fans have different opinions about the sixth episode of the current season
"Rick and Morty" Season 4, episode 7 is set to air on May 10
"Rick and Morty" Season 4 is officially back, but not everyone was happy after watching the anticipated sixth episode.
On Sunday (May 3), Adult Swim dropped "Rick and Morty" Season 4, episode 6. Fans have been clamoring for it, but some were left disappointed after watching it.
The episode was set on a "story train" and featured disturbing nicknames for six-pack abs, a muscular Jesus Christ, bonding with Rick's ex-girlfriends and a Bechdel test discussions that led Summer and Beth to shoot rainbows out of their private parts at scorpions. The producers were also able to slip a reference to the coronavirus outbreak.
However, some were expecting more from the show that's quite popular for its dark humor and sick sensibility.
"The episode sucked. Never thought id say that about a rick and morty episode," @viktor_talevski wrote on Twitter.
"It was garbage i got u. Super bad episode," another added.
Another viewer felt that "Rick and Morty" Season 4, episode 6 lacked the elements that the show is popular for. He asked the producers to bring back the "dark, surreal humor and vulgar satire."
"Never thought I'd see a boring 'Rick and Morty' episode, stop the social parade,just give us the profane, dark, surreal humor,the vulgar satire," @oluoch_fredrick wrote.
Another user encouraged the show creators to continue the original plot. Otherwise, it would be better to just cancel the show.
However, some netizens found nothing wrong with the new "Rick and Morty" episode. For them, those who complained didn't really get the episode.
"Ugh, I'm surprised how many people don't get it, this entire season is one big Metajoke to the fans for their outrageous demands and lack of knowledge of how a TV show especially cartoon is made. Just relax and enjoy the [expletive] show," @F4Phailure wrote.
Another user agreed and said that the whole point of the episode was to show that the producers "won't cave into demands." The netizens said he liked how they stood their ground.
"Nope, that episode was fire," @Bro2421 opposed.
"Rick and Morty" Season 4, episode 7 is entitled "'Promortyus' - Get off my face broh." It will air on May 10 at 11:30 p.m. EDT on Cartoon Network.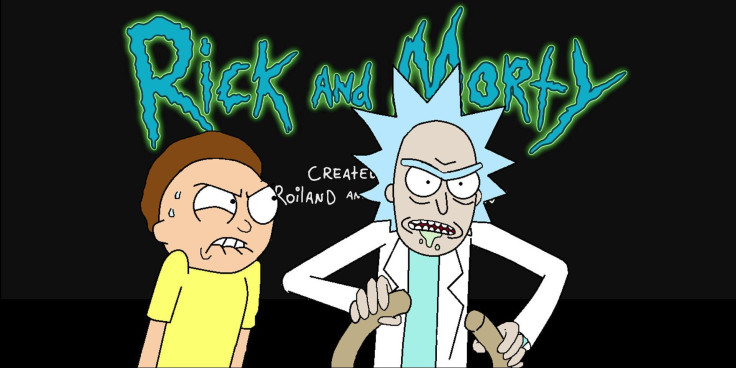 © Copyright IBTimes 2023. All rights reserved.
FOLLOW MORE IBT NEWS ON THE BELOW CHANNELS