Rick Ross Album 'God Forgives, I Don't' Leaks; Listen To 'Diced Pineapples' And 'Sixteen'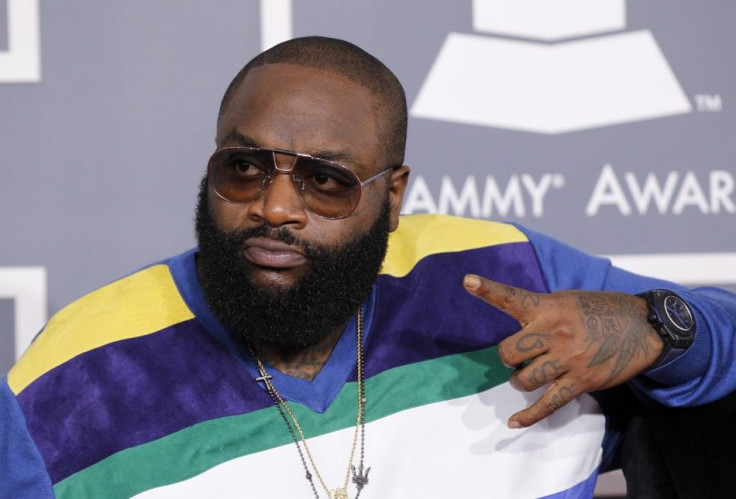 Rick Ross, the 36-year-old rapper from Florida well known for lying about his criminal past (or, more accurately, the lack thereof) and performing shirtless despite his formidable size, often boasts that his up-and-coming record label, Maybach Music Group, is "untouchable." Take, for example, his recent single, "MMG Untouchable."
Despite the bravado, Wednesday might proved a rude awakening for Rick Ross, as rumors that his upcoming album "God Forgives, I Don't" was leaked less than a week before its official release began to spread furiously throughout the Internet. Rick Ross himself, who has been aggressively promoting the album on Twitter to hype its official release next Tuesday, has remained suspiciously silent about the leak.
Including links to the full album would not be particularly effective since they will most likely be removed as quickly as they are posted. But without attracting any of Def Jam or MMG's legal wrath, I can confirm that I was able to access the full album. Two singles from the leaked album are already available on Youtube: "Diced Pineapples," featuring Wale (another Maybach Music Group artist himself) and "Sixteen," featuring Andree 3000 of Outkast. You can listen to the songs below.
© Copyright IBTimes 2023. All rights reserved.