Ricky Martin Speaks At UN Homophobia Conference, Shares His Coming Out Story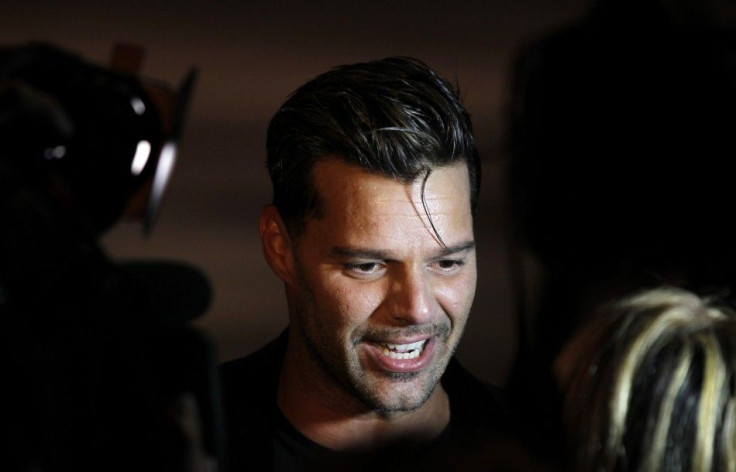 Singer and "Evita" star Ricky Martin gave a revealing and heartfelt speech at a United Nations conference on homophobia Tuesday where he spoke about the inner turmoil and anxiety he faced before he made the choice to come out to the public.
The Miami Herald quoted the former Menudo member as saying:
"For many years, I lived in fear … because I was hating myself because I grew up listening to a very crooked concept: 'You're gay. You belong in hell.'"
But if Martin could go back in time he would have come out sooner:
"It's just beautiful – you find love," he said.
Although 76 U.N. member nations still criminalize homosexuality, Secretary-General Ban Ki-moon attended the meeting to show his support.
The U.S., where same-sex marriage is gaining support in the states while the federal government has yet to recognize it, has become more active in opposing homophobia abroad after a landmark speech by Secretary of State Hillary Clinton in which she declared, "gay rights are human rights."
But not everyone is tolerant.
Cindy Mejía, or Miss Peru as she is better know, said last summer that she would never allow for her children to grow up gay. To make herself sound even more ignorant, she implied that most homosexual adults had been victims of childhood molestation.
According to Perez Hilton, she said:
"In my case, the day that God permits me to have children, [having gay children] wouldn't happen because these things happen perhaps because a child grew up without a father or was molested or lived with his mother and sisters became effeminate."
Ricky Martin took to Twitter to respond to Miss Peru: "What a shame! Such foolish comments. Complete ignorance."
© Copyright IBTimes 2023. All rights reserved.