'Riddick' Dominates Slow Weekend Box Office, Pushing 'The Butler' To Second Place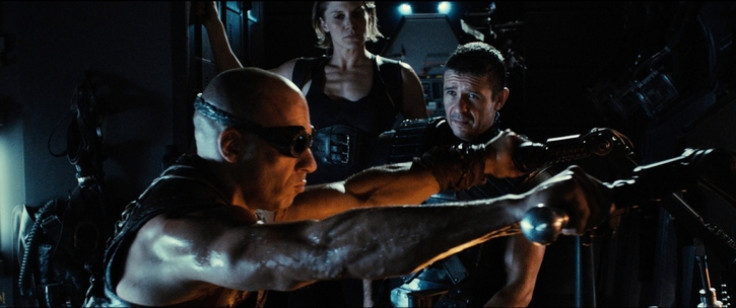 Vin Diesel reigned supreme over a relatively slow box office weekend as his sci-fi sequel "Riddick" took home $18.7 million, dethroning "Lee Daniels' The Butler" which had dominated the box office for the past three weeks.
Though "Riddick" opened with a much smaller premier than 2004's "The Chronicles of Riddick" (which earned $24 million), it was produced for far less, making its smaller gross a greater victory. "Riddick" was produced for a relatively modest $38 million, with much of it coming from Diesel himself. By comparison, "The Chronicles of Riddick" cost an inflated $105 million to produce. Ultimately, the film barely made back its budget worldwide, while "Riddick" stands a much better chance at making a strong profit. "Pitch Black," the first film in the series, cost only $23 million and went on to earn $39 million in 2000.
In third place with $8.1 million was the Spanish-language comedy "Instructions Not Included," which was only screened at a relatively small 717 theaters. Most wide-release films are shown at 3,000 or more screen across the country, making "Instructions Not Included's" box office performance all the more impressive. Combatting its low theater count, the comedy brought in a per-screen average of $11,297, far higher than "Riddick's" average of $6,010.
The raunchy comedy "We're The Millers" took fourth place this weekend, holding fast in its fifth week at the box office. "We're The Millers" has steadily racked up $123.8 million since its release, and this weekend supplanted "Superbad" as the highest-grossing R-rated comedy released in August. For the record, 2001's "American Pie 2" holds the top title with an impressive $145 million.
Check out the top ten films of the weekend, with numbers courtesy of Box Office Mojo.
"Riddick" – $18.7 million
"Lee Daniels' The Butler" – $8.9 million
"Instructions Not Included" – $8.1 million
"We're The Millers" – $7.9 million
"Planes" – $4.3 million
"One Direction: This Is Us" – $4.1 million
"Elysium" – $3.1 million
"Blue Jasmine" – $2.7 million
"Percy Jackson: Sea of Monsters" – $2.5 million
"The World's End" – $2.3 million
© Copyright IBTimes 2023. All rights reserved.