Rihanna Album Update: Singer's Producer Glass John Claims 'Anti' Was Supposed To Be Released Christmas Day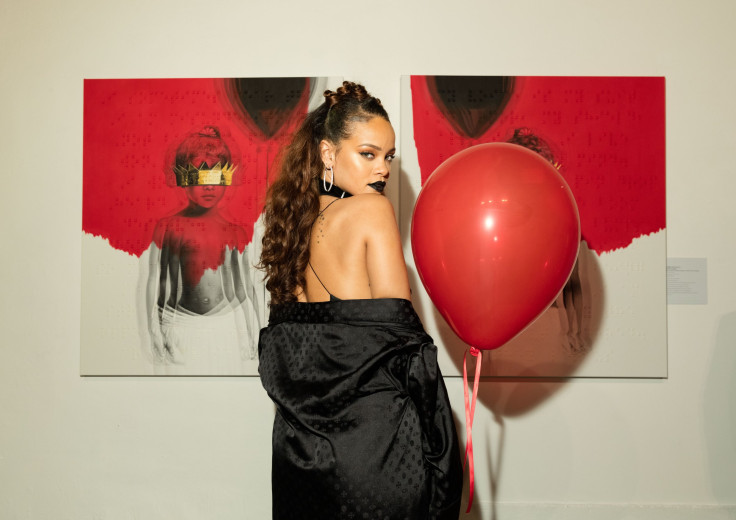 Rihanna's highly buzzed about album "Anti" is reportedly finished and ready to go, so why hasn't it been released yet? For the past few days, producer/songwriter Glass John, who's working on "Anti" with Rihanna, has been ranting on Twitter about the delay.
According to VH1, John told his followers that the album was initially supposed to be released in November, though it never dropped. John then said the project was given a release date on Christmas Day instead, but again, "Anti" has yet to hit shelves.
When fans pressed the producer for more information, he placed the blame on Rihanna's rumored boyfriend, Travis Scott, who is a co-producer on the album.
"Travis keeps putting doubt in her mind," John tweeted. "The album would've been out on Christmas. If Travis hadn't convinced Rihanna that it wasn't good enough. What has he produced to say this!!??!!!"
John also hinted that he doesn't like the name "Anti," but claims Scott was the one who convinced Rihanna to go with it. John, whose Twitter rant continued throughout the weekend and Monday morning, said he's been trying to release a new Rihanna song called "Kiss It Better," but Scott won't give it the OK.
"I'm fighting to get 'Kiss It Better' to the world… But Travis Scott has been delaying it," John wrote. "He's wasting valuable studio time trying to come up with a song that can top 'Kiss It Better' and he cannot because it's the best d--- song."
So far, Scott and Rihanna have not responded to John's Twitter rant.
As previously reported, Rihanna has been dropping several clues about her album on her Samsung mobile site ANTIdiaRy.com. Most recently, she gifted several fans with free tickets to her upcoming concert with Scott to thank them for their patience amid her album controversy.
According to the Inquisitr, the next rumored release date for "Anti" is the beginning of January, after Rihanna unveils Rooms 7 and 8 on her Samsung site.
© Copyright IBTimes 2023. All rights reserved.