Rihanna Drops Mellow Collaboration "FourFiveSeconds" Featuring Paul McCartney, Kanye West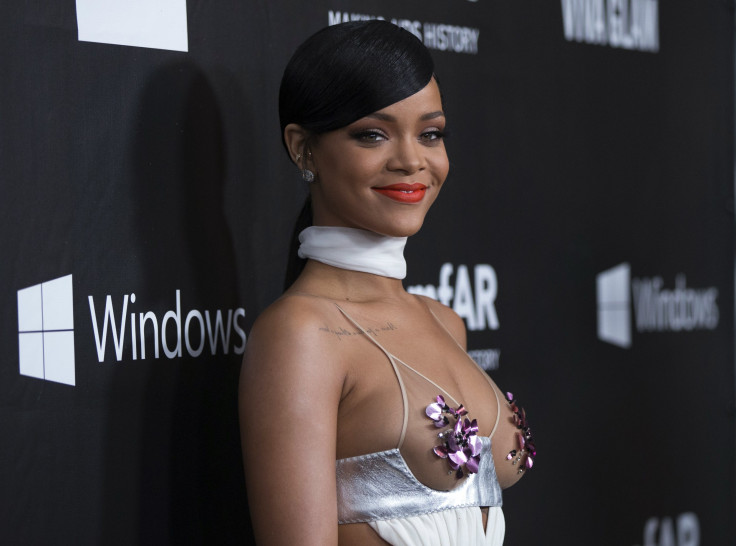 Rihanna dropped a surprise song on Twitter Saturday. Even more surprising were its guests: Paul McCartney and Kanye West.
"FourFiveSeconds," which is available for download on Rihanna's website, features former Beatle McCartney on guitar and keyboard while she and rapper West sing. The acoustic song is a departure from the latter artists' normal genres and is overall a "stripped-down track," E! reported.
The chorus goes, "Now I'm four, five seconds from wildin'/And we got three more days 'til Friday/I'm just tryin' to make it back home by Monday mornin'/I swear I wish somebody would tell me/Ooh, that's all I want."
West gave fans a preview of the collaboration last week in California at the iHeartMedia Music Summit. After 45 minutes of rambling about his "responsibility to innovate," how much he loved the Beatles' "Come Together" and his feelings about being on the radio, West played the soft song off his laptop for the crowd. He then slammed it shut and left the stage, Rolling Stone reported.
Rihanna's most recent album was released in 2012, so fans are expecting to hear more from her soon. A music video for the song is also coming, Ty Dolla $ign told Billboard earlier this month. "It's gonna drop soon. ... I know it's crazy, so just be looking out for [it]," he said.
McCartney and West have teamed up before. They released "Only One" Dec. 31, and West's spokesman has indicated there's more coming from their "prolific musical collaboration," Time reported. "FourFiveSeconds" will likely join "Only One" in appearing on West's forthcoming solo album, according to Rolling Stone.
Reaction to "FourFiveSeconds" on Twitter, where young fans famously trended "Who is Paul McCartney" after the release of "Only One," was mixed, though at one point Saturday the track's hashtag was a trending topic.
© Copyright IBTimes 2023. All rights reserved.