Rihanna And Eminem Teaming Up For 'The Monster' Tour Hitting New York, Detroit And Los Angeles In August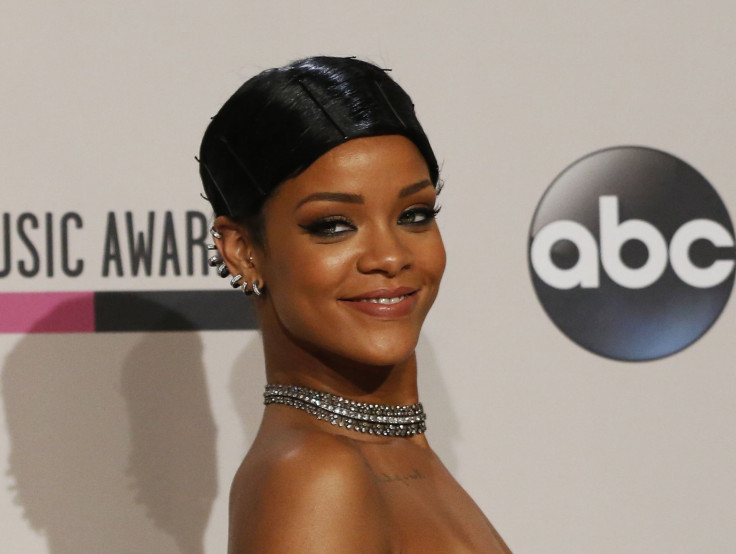 Rihanna and Eminem are teaming up for "The Monster," a tour named for their recent collaboration in August.
Eminem reportedly announced the news during a recent interview with the XXL magazine.
"There are some shows coming up with Rihanna," he reportedly told the magazine. "It's a three-city tour: New York, L.A. and Detroit coming in August. The Monster Tour."
Eminem also revealed the news to his fans on Twitter, as he wrote on Friday: "NYC/DET/LA this August with @Rihanna! #TheMonsterTour."
Rihanna and Eminem have been getting along well after their four collaborations, sparking a perfect chemistry. Like their 2010 hit "Love the Way You Lie," the duo's most recent collaboration, "The Monster," has become a chart-topping hit.
In an interview with MTV News' Sway Calloway in November, Eminem explained what makes the two so compatible.
"I thought it would be a good idea to have her on ['Monster'] because I think people look at us like we're both a little nuts. That's one of the things that I was telling her in making the record: I think that people look at us a little crazy," Eminem reportedly said.
"As soon as I got the beat I just heard her on it," he added. "I wanted to make sure that I had it finished first to be able to present to her, but once I had the rhymes done, I sent it to her."
Eminem is currently busy with his "Rapture" tour with hip-hop artists Kendrick Lamar and J. Cole in Australia.
The two superstars have previously collaborated on several other songs. Their 2010 hit, "Love the Way You Lie," was No. 1 on the Billboard 100 for seven weeks.
They later reunited for the second part of the same track, before getting together for Rihanna's "Numb."
© Copyright IBTimes 2022. All rights reserved.
FOLLOW MORE IBT NEWS ON THE BELOW CHANNELS