Rihanna Feuding With Rita Ora? Grammy Winner Snubs Calvin Harris' Beau At Grammy's Party, Report Claims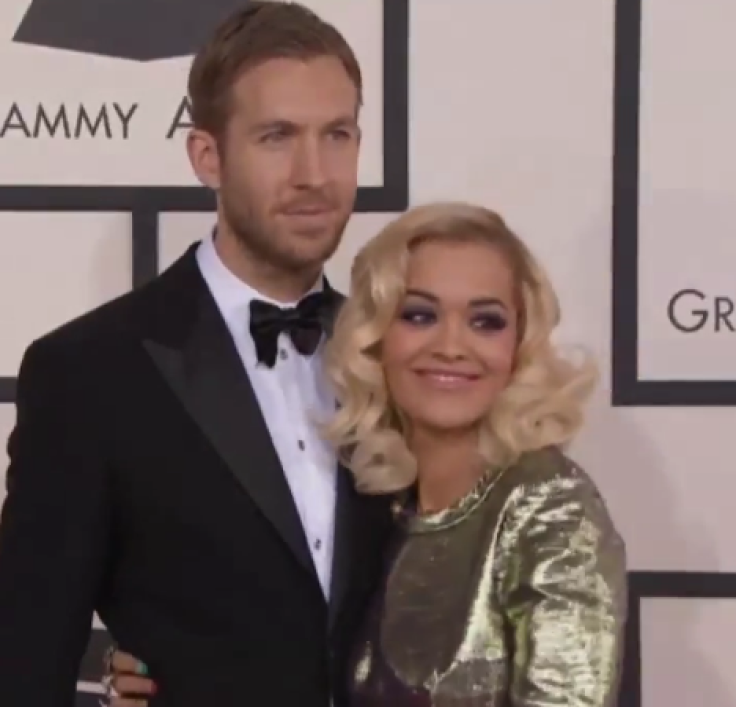 Despite Rita Ora's previous claims that she has no beef with native Barbados songstress Rihanna, a new report is claiming that the singing duo aren't on friendly terms.
If rumors are to be believed, the 23-year-old "How We Do" singer was reportedly ignored by the longtime R&B artist at several Grammy-related events this past weekend in celebration of the 56th Annual Grammy Awards on Sunday night. "Rita and Rihanna were at the same parties all weekend," a source told The Sun via Entertainmentwise, adding, "Rihanna kept her distance."
So what's the reason for the alleged feud between the two hit singers? According to the insider, Rihanna, 25, isn't keen on befriending the British performer due to their similar tastes in fashion and music. "Rihanna has never been much of a fan of Rita because her style is so similar and they compete over songs," said the source, who called the recent deliberate snubs noticeable. "It was awkward because they have the same management team and move in exactly the same circles," said the insider.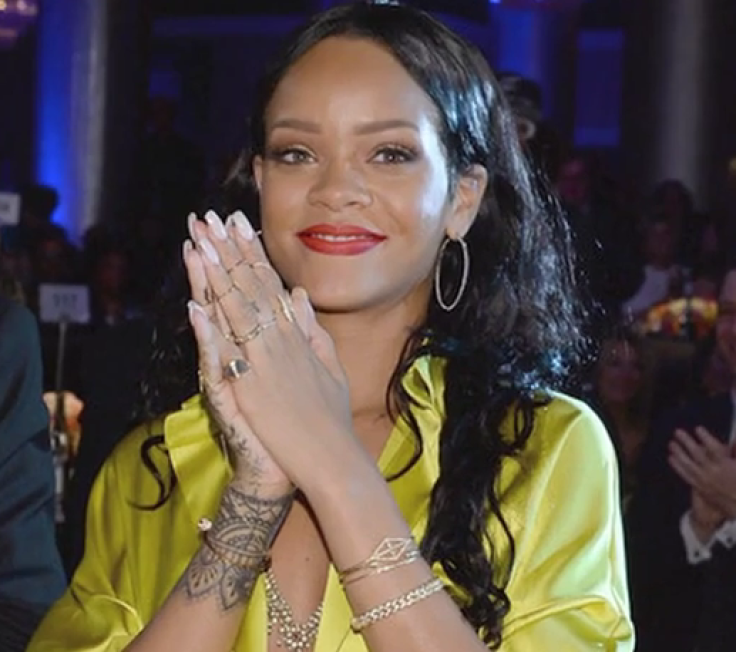 According to the gossip site, despite the alleged feud, the "We Found Love" singer had no issue socializing with Ora's rumored on-again, off-again 30-year-old boyfriend, DJ Calvin Harris. "She talked with Calvin at length but didn't acknowledge Rita," the insider said. According to a report from Yahoo, Rihanna was seen chatting up the Grammy-nominated music producer at a "handful of pre and post ceremony events," including Jay-Z's Roc Nation brunch on Jan. 25.
Prior to reports of their most recent altercation, Ora discussed her rumored beef with Rihanna during a 2012 interview with Complex magazine, calling reports of their dislike for one another completely fabricated. "Everyone thought that we hated each other, but the whole thing was created by the media. That's what so funny," Ora said. Ty-Ty Smith, a partner with Roc Nation, the label behind Ora's success, even stepped in to clear the air, saying, "When Rihanna came out we heard the Beyoncé comparisons. People jump to that when it's someone they don't know. Like, 'Oh, that's that girl who wants to be Beyoncé.' Now they're saying the same thing about Rita, that she's the new Rihanna."
At the Grammys held in Los Angeles on Sunday, Rihanna won for "Best Contemporary Album" for "Unapologetic." Harris (who was accompanied by Ora to the annual awards show) didn't win for either of his nominations: "Best Dance Recording" and "Best Dance/Electronica Album."
© Copyright IBTimes 2023. All rights reserved.