Rihanna Returns To Diamond World Tour And Wears Revealing Jumpsuit [PHOTOS]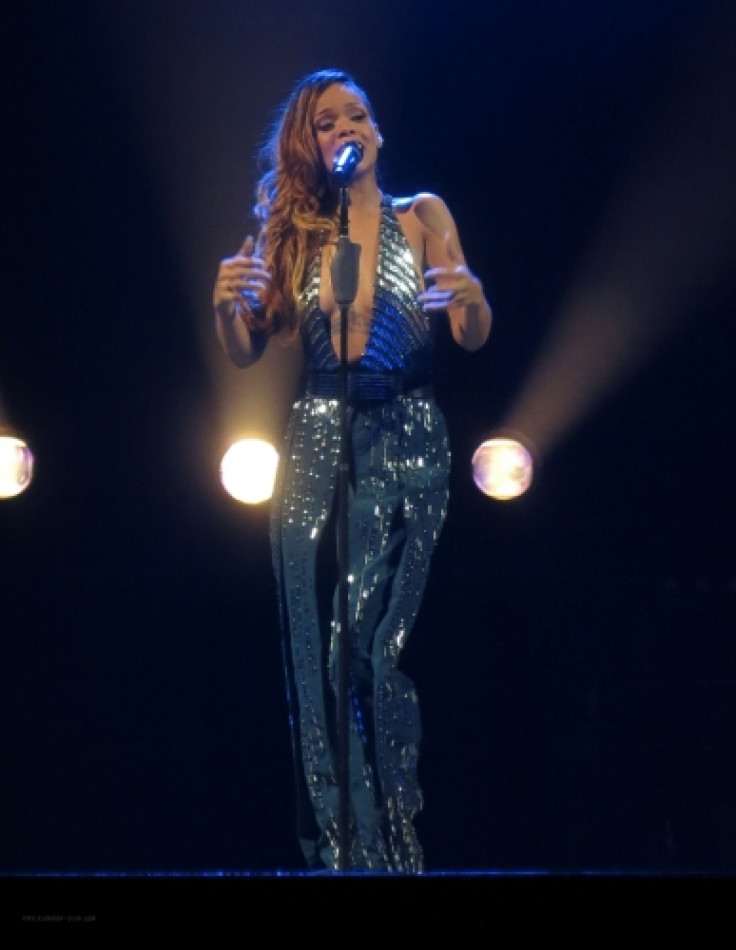 Rihanna returned to the stage on Thursday for her "Diamonds World Tour" after suffering from laryngitis.
The 25-year-old Barbadian singer had to cancel several stops for the American leg of her tour, including Boston, at the request of her doctor.
"BOSTON this is the hardest thing for me to deal with! I feel like we've been waiting on this day forever, and I'm hurt that I let you down. I hate disappointing people that never ever let me down!! I'm so embarrassed about this!" she tweeted.
The concerts will be rescheduled for a later date. In the meantime, Rihanna came back and awed concertgoers in Philadelphia, wearing a stunning black and silver jumpsuit with a plunging neckline.
The outfit showed off the goddess tattoo of her late grandmother, who lost her battle with cancer in July.
Meanwhile, Chris Brown spent Wednesday on the L.A. set of his upcoming music video "Fine China," and his leading lady bears a striking resemblance to his ex-girlfriend, Karrueche Tran -- both have a similar petite frame and long black tresses.
The beauty in Brown's video wore a skin-tight red and black print dress, while Brown opted for a black and white ensemble -- but perhaps his best accessory may have been the red Lamborghini Aventador they drove off in.
Brown ended his nearly two-year relationship with Tran in October after hanging out with Rihanna in public.
They are now officially back together. Brown recently told James Ingham of the Daily Star, "I love her and she loves me. That is what it comes down to. Our love is for life. We are meant to be together."
© Copyright IBTimes 2023. All rights reserved.