Rihanna Tweets Support After Chris Brown Fails Drug Test; Will The Singer Get In Trouble For Smoking Weed?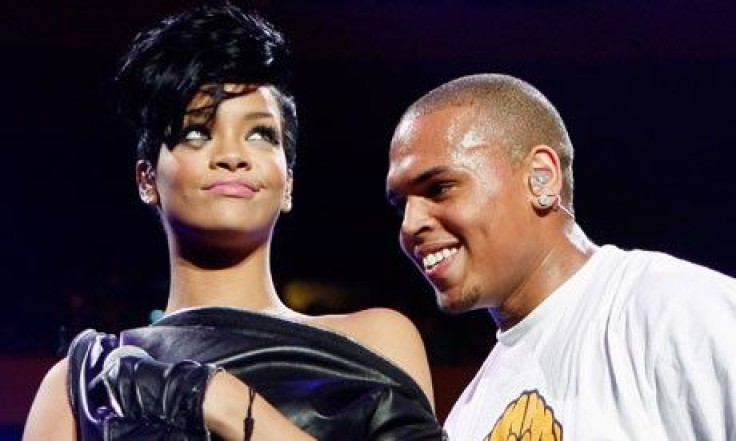 Chris Brown has found himself in a bit of trouble again. On probation from his 2009 assault on ex-girlfriend Rihanna, the singer is back in court after failing a random drug test taken back in June.
According to the New York Daily News, this past June, Brown was in his former home state of Virginia, continuing his community labor requirement, when he was ordered by the state to take a random drug test. The test, conducted on June 18, came back positive for marijuana.
On Monday, Brown was forced to return to court in Los Angeles, where a judge informed him of his drug test failure and set another court date.
"You apparently did have a drug test, and that drug test came out positive for marijuana," Los Angeles judge Patricia Schnegg informed the singer.
TMZ reports that Brown had informed his probation officer that he had smoked weed in California where he has a medical marijuana prescription. The singer then traveled to Virginia, a state where marijuana is illegal.
Fortunately for Brown, Schnegg gave him a break. Besides moving his entire case to his current residence of California, the judge will not penalize the singer for his failed drug test. Schnegg acknowledged that mandatory drug testing was never part of Brown's probation, but she reminded him to obey all laws or face trouble in the future.
So, did Chris Brown get a lucky break or did prayers get him off the hook? On Monday morning, Brown's ex-girlfriend and assault victim Rihanna tweeted a message that appeared to be directed toward him.
"Praying for you baby, my best wishes are with you today! Remember that whatever God does in our lives, it is WELL DONE! #1Love," Rihanna tweeted.
Chris Brown later retweeted Rihanna, "'@rihanna: @chrisbrown I'm praying for you and wishing u the best today!' : thank u so much."
While Brown might have received a break on the failed drug test, he can hopefully channel Rihanna's prayers toward his community service hour discrepancies that were also brought up at the Monday court hearing. As of Aug. 15, TMZ reports that Brown's prosecutors have reported that Brown has 121 hours left to complete for his community service requirement. However, Mark Geragos, Brown's attorney, believes taht the prosecutors' numbers are wrong. Brown has 72 hours to sort out his community service requirement for the court.
© Copyright IBTimes 2023. All rights reserved.