Is RIIZE's Anton Dating SEVENTEEN Vernon's Sister? Here Are Some Clues
KEY POINTS
Photos of RIIZE's Anton and Sofia Chwe together sparked dating speculations
Anton and Sofia, both born in 2004, allegedly attended the same school
SM Entertainment's newest K-Pop boy group, RIIZE, will debut in September
Dating speculations between soon-to-debut Anton of RIIZE and SEVENTEEN Vernon's little sister, Sofia Chwe, made rounds online after photos showing them together were shared in an online forum.
The post, captioned "Did RIIZE's Anton date with SEVENTEEN's Vernon's sister?," reportedly included several screenshots of photos from Sofia's now-deleted posts on her personal Instagram account.
In the photos shared in an online forum, Anton and Sofia were seen wearing the same bracelet while spending time together by what appeared to be the Han River.
The post also included an alleged conversation between Sofia and Anton regarding the RIIZE member's bracelet. One fan commented and asked Sofia if she received a bracelet from the soon-to-debut idol, to which Sofia replied with a smiling face with horns emoji.
In another comment, the friend asked, "Do you plan on returning it?" Sofia said, "I stole it." Meanwhile, Anton commented with a sad face emoji.
Another photo posted online showed Sofia posing on a mountaintop. Someone reportedly asked in the comments section if she went there with "that kid," to which she jokingly replied that she went with her father.
A comment in the online forum claimed the "that kid" remark was a bit suspicious. "Seeing how her friend referred to him as 'that kid' makes me think that there must've been something between the two," the user stated.
On the contrary, another user claimed that Sofia had a boyfriend at the time and must've been just friends with Anton.
Anton, whose Korean name is Lee Chan-young, seemed to have been friends with Sofia even before he became an SM Entertainment trainee. Last July, photos of them together at SEVENTEEN's "Ode To You" concert in Seoul in 2019 made rounds online.
In one photo, Anton was seen with the Chwe siblings backstage. In another one, he was seated next to Sofia during the concert.
Vernon's sister Sofia and RIIZE's Anton were born in 2004, in February and March, respectively. It was alleged that they both attended the same school and became friends there, per Koreaboo.
There was no confirmation of the real status of their relationship, but many fans believed they might just be close friends.
Although she isn't an idol like her brother Vernon, Sofia is also a talented singer. She has over 270,000 followers on her YouTube channel, where she uploads song covers and vlogs.
Meanwhile, Anton will debut as a K-Pop idol with his RIIZE bandmates in September.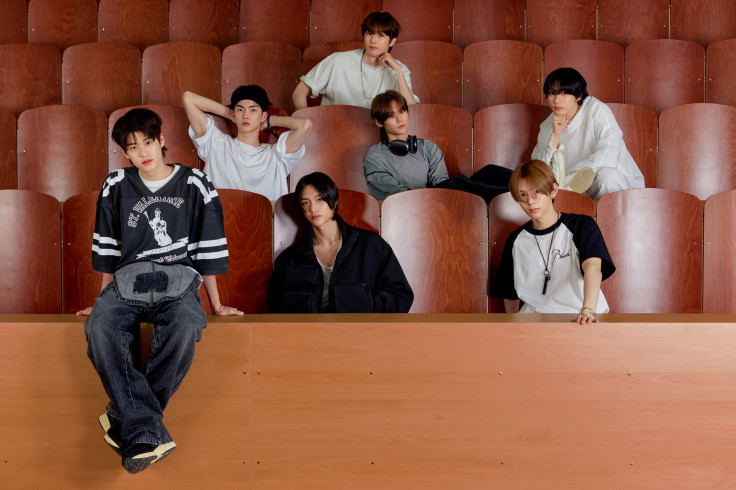 © Copyright IBTimes 2023. All rights reserved.