Rio Carnival 2014 In Photos: While The US Celebrates Mardi Gras, Brazil Revels In The Sambadrome
March 4 marks the celebration of Mardi Gras, or Fat Tuesday as it is also known in the United States. While some people in the United States picture festive celebrations filled with Mardi Gras beads and King Cakes in New Orleans, La. on Fat Tuesday when they think about the holiday, several countries have their own ways of celebrating the traditional Christian holiday before the beginning of Lent as well, in a longer festival called Carnival.
While countries such as Belgium, Germany, Italy, Netherlands and Sweden have their own celebrations, the Carnival of Brazil is among one of the highest profile Carnival and Mardi Gras celebrations around the world.
Mardi Gras festivities in the U.S. are usually centered mainly around Mardi Gras day, but Brazil's Carnival celebrations are more extensive, with festivities starting on Friday the week before and continuing onwards until Tuesday, Mardi Gras day.
As with the rest of the world, each region of Brazil has their own particular nuances with the ways they celebrate Carnival. In Northeastern cities such as Recifie, Olinda and Salvador, organized group parades are common.
In Southeastern cities such as Rio de Janeiro, São Paulo and Vitória, Carnival celebrations are known worldwide for the extensive participation of samba schools in huge parades in the Sambadrome with participants performing dressed in colorful costumes.
Carnival celebrations attract millions of people from across the country and hundreds of thousands of visitors from across the globe looking to participate in the extravagant Carnival celebrations.
Take a closer look at Brazil Carnival celebrations in photos below.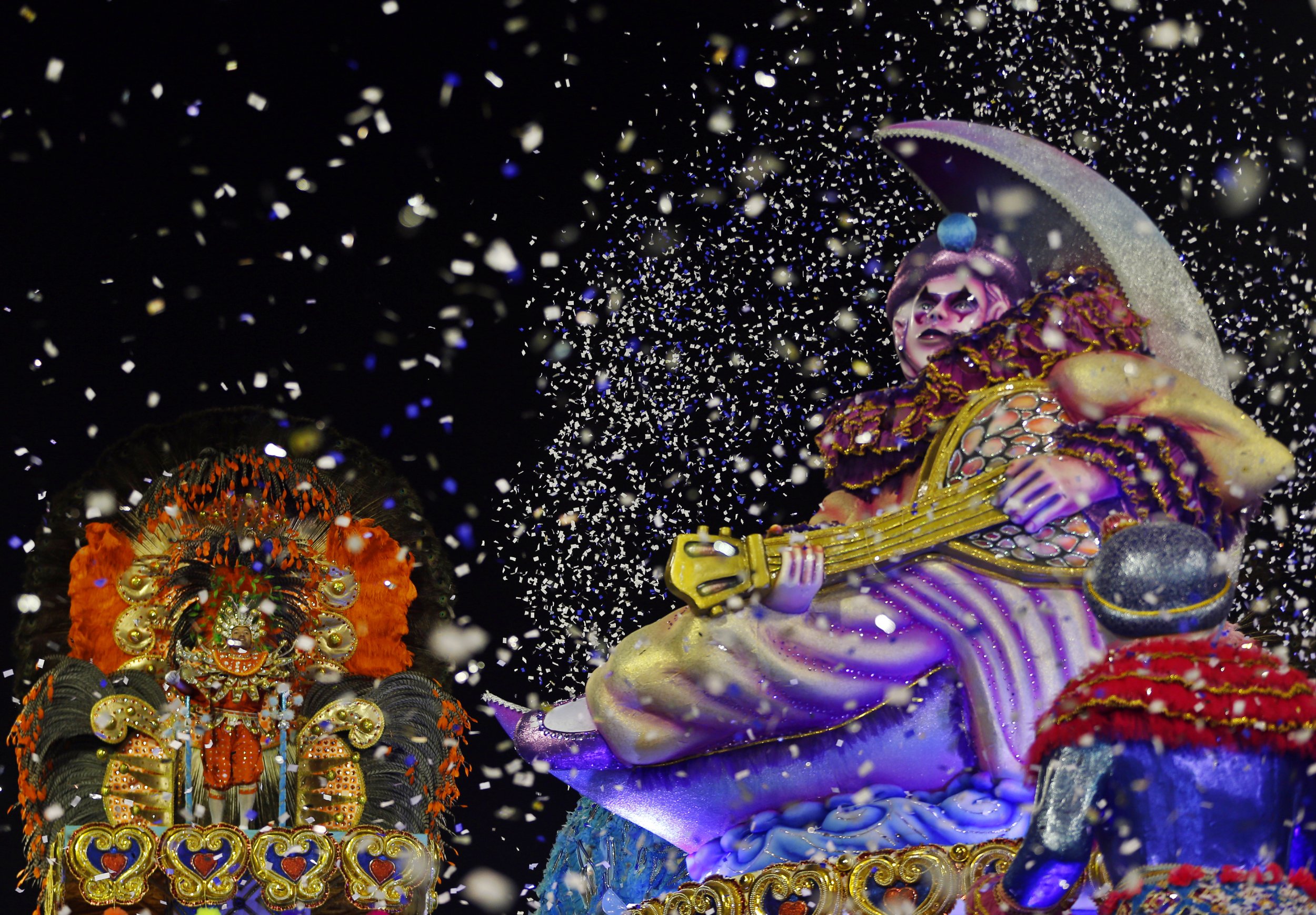 © Copyright IBTimes 2023. All rights reserved.