Ripple Chief Legal Officer Calls For Investigation Into Ex-SEC Commissioner Over Crucial Court Document
KEY POINTS
XRP surged after the court unsealed the controversial speech of Hinman
In it, the former SEC commissioner declared that Ethereum is not a security
XRP was trading down 3.41% at $0.511 Wednesday early morning
Following what seems to be a major win in its ongoing legal battle with the U.S. Securities and Exchange Commission, Ripple Labs' chief legal officer Stuart Alderoty is now calling for an investigation into former SEC commissioner William Hinman. The blockchain company's legal officer wants authorities to look into the factors that compelled Hinman to deliver his infamous 2018 speech.
The Hinman documents, which contain internal communications within the SEC regarding a speech delivered by Hinman despite warnings from other divisions of the financial regulator, were unsealed Tuesday.
"An investigation must be conducted to understand what or who influenced Hinman, why conflicts (or, at the very least, appearances of conflicts) were ignored, and why the SEC touted the speech knowing that it would create 'greater confusion,'" Aldetroy said in a Twitter thread Tuesday.
In the now-infamous 2018 speech, Hinman, who was the director of the SEC's Division of Corporation Finance at the time, labeled Ether (ETH) as not a security because it has become decentralized.
Alderoty observed that Hinman chose to ignore the warnings of other SEC officials and "his speech contained made-up analysis with no basis in law," which ended up creating chaos in the nascent cryptocurrency industry. It triggered confusion within the community on what really makes a crypto asset a security, he noted.
Ripple CEO Brad Garlinghouse, who previously forecasted the court's decision on the Ripple vs. SEC lawsuit could be released in the coming weeks, agreed with Alderoty, calling Hinman's decision to proceed with the speech "unconscionable" despite "so much pushback."
"It's absolutely unconscionable that a regulator – when presented with so much pushback on what he was about to say/how he compiled this fake 'test' in the first place – decided to move forward anyway, and throw an entire industry into chaos," Garlinghouse said in a tweet, accusing the financial regulator of "deplorable, politically-motivated overreach" for suing him and Ripple co-founder Chris Larsen.
"Seeing the depth to which the SEC has essentially weaponized the lack of regulatory clarity through enforcement actions since this speech was given – it's no surprise that we can call bluff on their claims to 'just come in and register' as nothing but in bad faith," the Ripple CEO added.
The unsealing of Hinman's documents immediately triggered XRP, the native token of Ripple Labs, to uptrend but it was short-lived. As of 2:22 a.m. ET on Wednesday, XRP was trading down 3.41% at $0.511, with a 24-hour trading volume up by 114.31% at $3 billion, according to data from CoinMarketCap.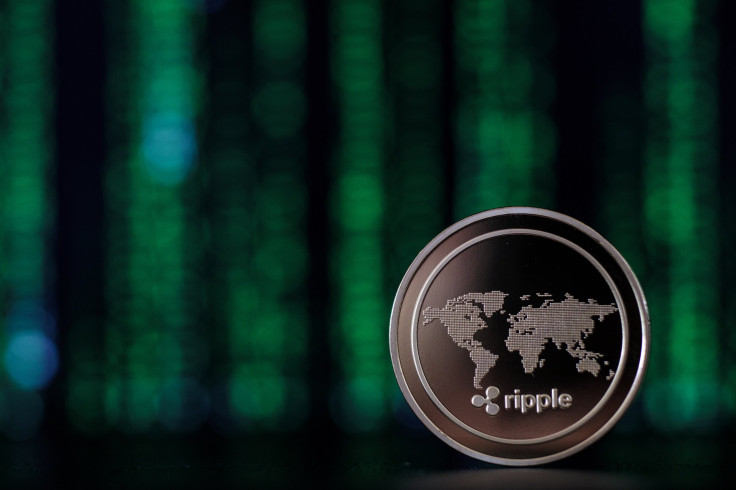 © Copyright IBTimes 2023. All rights reserved.