Rita Wilson Opens Up About How She And Tom Hanks Contracted Coronavirus
KEY POINTS
Actress Rita Wilson revealed what she went through while living with the potentially fatal illness that is COVID-19
Wilson shared that she experienced a lot of body aches and chills before testing positive
Tom Hanks and Wilson are now back home in the U.S. and spending their time in isolation
Almost a month after being diagnosed with the deadly coronavirus, Rita Wilson has finally opened up about how she and husband Tom Hanks contracted the life-threatening disease. Wilson and Hanks tested positive for COVID-19 while her husband was shooting for a film in Down Under in March.
In an interview with "CBS This Morning," the 63-year-old actress revealed what she went through while living with the potentially fatal illness. She also noted that she experienced a lot of symptoms like fatigue, body aches, and chills after coming in contact with the virus.
The "Sleepless In Seattle" actress further stated that she did not want to be "touched" at that time and lost her sense of smell and taste too.
"I was very tired. I felt extremely achy. Uncomfortable, did not want to touched. And then the fever started. Chills like I have never had before. Looking back, I also realized that I was losing my sense of taste and smell, which I did not realize at the time," Wilson said.
Later in the interview, she also noted that the doctors told them that they were "exposed" to the virus at the same time.
"It was somebody, they said, that Tom and I were both exposed to at the same time. We do not know when that could have been or where. But, all I can say is all of our close contacts, family, on our work team, no one tested positive," Wilson said.
The actress also opened up about chloroquine, a drug used to treat malaria, that was given to her by the doctors. Wilson revealed that her fever went down after taking chloroquine, but she also mentioned that the drug had "extreme side effects" on her health.
"My fever did break, but the chloroquine had such extreme side effects. I was completely nauseous and I had vertigo. I could not walk and my muscles felt very weak. I think people have to be very considerate about that drug. We do not know if it is helpful in this case," Wilson said.
Talking about Hanks, the "Frasier" star explained that he had milder symptoms and did not lose his sense of taste or smell.
Wilson and Hanks were the first Hollywood celebrities to openly come out with their diagnosis. As of late, the celebrity couple is taking all the precautions, and they are spending time at home. Hanks just did an episode of "Saturday Night Live" from his home while Wilson recently sang the national anthem ahead of NASCAR's iRacing Pro Invitational Series Race.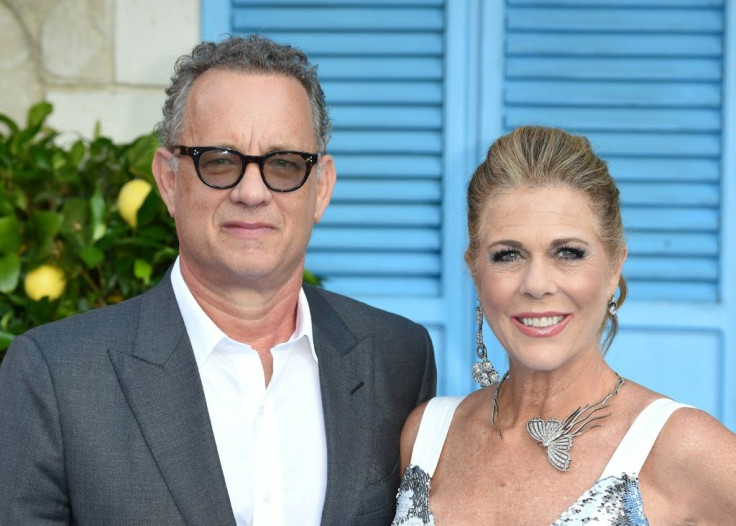 © Copyright IBTimes 2023. All rights reserved.