'Riverdale' Season 1 Spoilers: Archie, Cheryl To Become A Couple In Episode 9?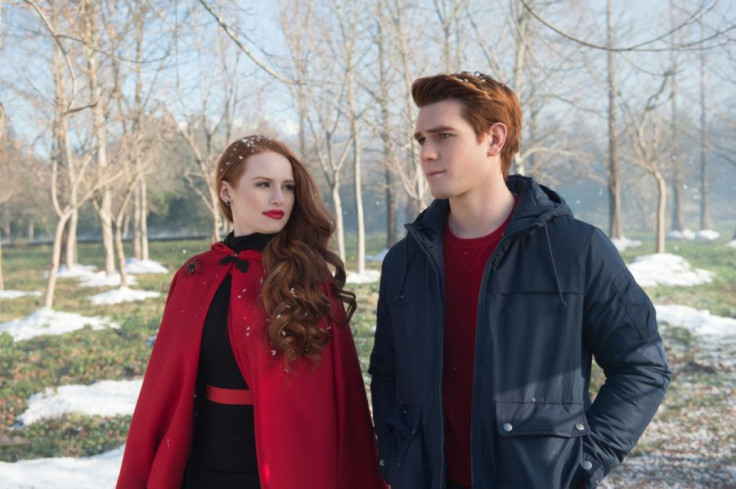 "Riverdale" Season 1, episode 9 will see Archie (KJ Apa) getting close with someone.
In "Chapter Nine: La Grande Illusion," the Blossoms will give Archie an offer that he cannot refuse because it can ensure his future. In return, he would have to escort Cheryl (Madelaine Petsch) to her family's official start of maple syrup event. While there, Archie will get to meet the rest of the Blossom clan, and he will also take a group photo with them that will make his dad, Fred (Luke Perry), extremely concerned.
The teaser released by The CW for Thursday night's episode features Cheryl flirting with Archie. Towards the end of the clip, the two of them even exchange a kiss on the lips. But ever since the "Riverdale" Season 1 premiere a few weeks ago, Cheryl has showed no interest on Archie at all. The latter was linked to Betty (Lili Reinhart) and Veronica (Camila Mendes), but not to Jason's (Trevor Stines) sister.
Read: Molly Ringwald cast as Mary in "Riverdale"
Elsewhere, Veronica will try to befriend a student from her school who was directly affected by her dad's wrongdoings. While Veronica is busy mending bridges, her mom, Hermione (Marisol Nichols), will be worried about destroying even more. In the previous episode, Jughead's (Cole Sprouse) dad told Hermione that he knows she's hooking up with Fred. The latter has no idea that no one wants to work with him anymore because he's dating Hermione.
Meanwhile, Alice (Madchen Amick) will attempt to seek revenge against the Blossoms with the help of her daughter Polly (Tiera Skovbye). In episode 8, Polly decided to stay with the Blossoms instead of her own family. But it will soon be revealed that she did so to spy on them.
"Riverdale" Season 1, episode 9 will air on The CW on April 6 at 9 p.m. EST.
© Copyright IBTimes 2023. All rights reserved.