RNC Votes To Call Off NBC Republican Debate, Taps CNN To Host Instead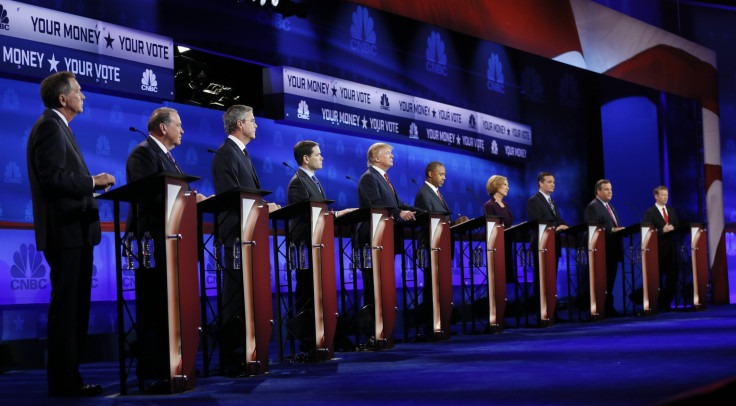 NBC News will not handle the GOP U.S. presidential candidates' debate in February as originally planned, the Republican National Committee (RNC) announced Monday. The decision to replace it with CNN as the debate presenter came after CNBC's debate performance in October was strongly criticized by the campaigns of several GOP candidates.
The RNC's debate committee voted unanimously Monday afternoon to push out NBC News and pull in CNN, which is also scheduled to host another debate in March.
"The Republican National Committee has decided to move forward without NBC's participation in our February debate in Houston, Texas. The RNC has awarded the debate to CNN, who will broadcast it on Thursday, February 25th, in Houston at a location to be decided," RNC Chairman Reince Priebus wrote in a statement.
The debate will still be co-presented by Telemundo, the NBCUniversal-owned Hispanic network, according to CNN. It will also include the participation of the National Review, NBC's original conservative media partner, and Salem Communications, CNN's conservative media partner.
After the CNBC Your Money, Your Vote debate last fall, Priebus released a letter he said was sent to NBC News. In it, he criticized the debate presenter, calling the questioning by the representatives of the NBC-owned network "inaccurate or downright offensive."
"The RNC's sole role in the primary debate process is to ensure that our candidates are given a full and fair opportunity to lay out their vision for America's future," the letter read. "We simply cannot continue with NBC without full consultation with our campaigns."
The NBC responded in October with a statement. "This is a disappointing development," the statement read. "However, along with our debate broadcast partners at Telemundo, we will work in good faith to resolve this matter with the Republican Party."
The CNN debate will be conducted shortly before so-called Super Tuesday (March 1), when a number of states will hold their primary elections.
© Copyright IBTimes 2023. All rights reserved.