Rob Delaney "Catastrophe" Actor Announces Death Of 2-Year-Old Son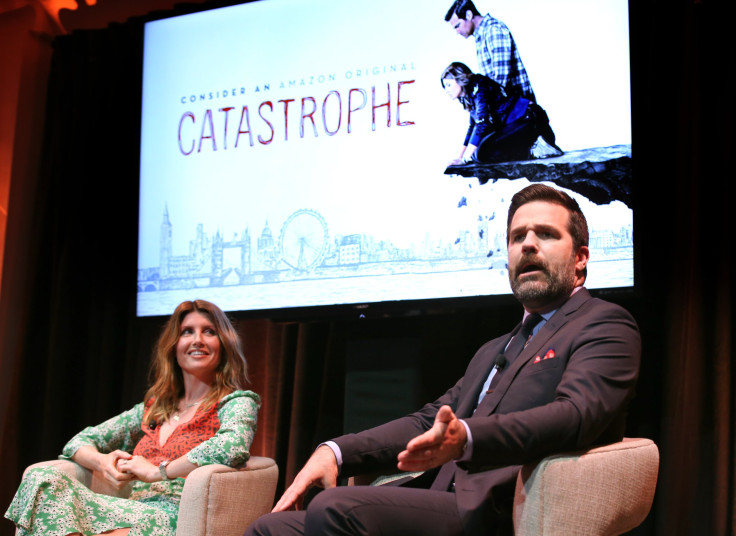 In a moving Facebook post Friday, actor and comedian Rob Delaney announced the death of his 2-year-old son Henry, who according to the actor died in January from cancer.
The actor widely known as the protagonist and co-writer on the BBC sitcom "Catastrophe," shared the emotional news with his fans and followers via Facebook with a poignant message about his son's struggle with cancer.
Henry died of cancer after his intrepid fight with the disease for over a year. According to the actor, in 2016 Henry was diagnosed with a brain tumor after his first birthday. The diagnosis came after Henry suffered persistent vomiting and weight loss.
In the social media post, he said: "I have very sad news. My two and a half year year old son Henry has passed away. Henry had been diagnosed with a brain tumor in 2016, shortly after his first birthday, following persistent vomiting and weight loss. He had surgery to remove the tumor and further treatment through the early part of 2017. Then the cancer returned last autumn and he died in January."
The actor revealed that his son underwent surgery to remove the tumor in 2017. Henry, who spent fifteen months in and out of hospitals during the course of his treatments, was left with significant physical disabilities.
Delaney said his wife and Henry's two older brothers were overcome with grief over the death. The actor's family is still trying to recover from the the devastating loss of a beloved family member.
In the post he said: "My wife and Henry's older brothers and I are devastated of course. Henry was a joy. He was smart, funny, and mischievous and we had so many wonderful adventures together, particularly after he'd moved home following fifteen months living in hospitals."
"His tumor and surgery left him with significant physical disabilities, but he quickly learned sign language and developed his own method of getting from A to B shuffling on his beautiful little bum. His drive to live and to love and to connect was profound," the post read.
Delaney expressed his gratitude towards the nurses and doctors who tirelessly strived for his son's recovery. Although the family is still trying to cope with the loss, the actor said the fortitude of the doctors and nurses in their effort to save his son's life, restored the actor's faith. He urged people to help families with sick children by making a donation in their son's name to charitable organisations that help families endure the struggle of having very sick children.
"If you'd like to help other families in the UK with very sick children, please make a donation to Rainbow Trust or Noah's Ark in Henry's name or in the name of someone you love. Our family would be in much worse shape right now if it weren't for them. I would also urge you to take concrete and sustained action to support the NHS, however you can. Do not take it for granted," Delaney wrote.
"Thank you, beautiful Henry, for spending as much time with us as you did. We miss you so much," he added.
© Copyright IBTimes 2023. All rights reserved.