Pat Torpey Cause Of Death: Mr. Big Drummer Dead At 64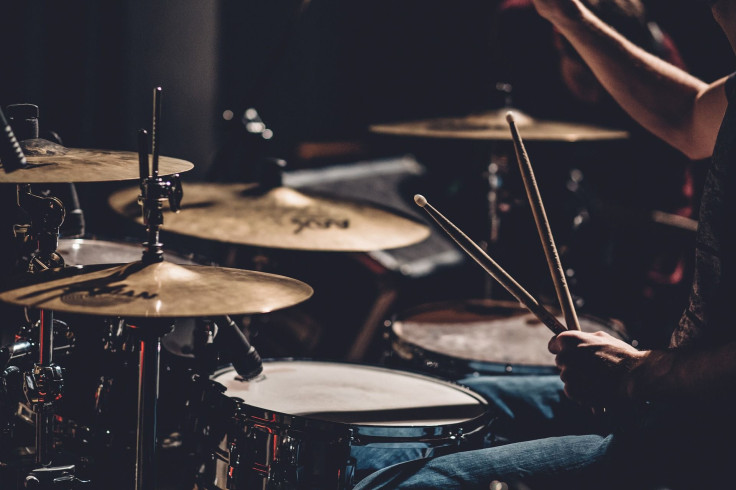 Pat Torpey, the drummer and founding member of the revered music band, Mr. Big, died Wednesday after complications from Parkinson's disease. He was 64.
According to a report by Ultimate Classic Rock, Torpey was diagnosed with Parkinson's in 2014 but still worked with the band as a "drum producer," background vocalist and as a percussionist when it released the album "Defying Gravity" in 2017.
The band on its official Twitter page announced the news saying, "With breaking hearts we tell you that out brother, friend, drummer and founding member, Pat [Torpey], passed away Wednesday." It also requested privacy on behalf of the family, band and management members.
Torpey was a drummer for the band from 1988-2002 and then again from 2009-2014. He was born on Dec. 14, 1953, in Cleveland, Ohio, and started playing drums at the age of seven after he witnessed a polka band performing at a picnic. In 1983, Torpey moved to Los Angeles where he got the opportunity to play drums in television shows like "American Bandstand" and "Solid Gold."
After that, Torpey toured with music artist Tina Turner and Belinda Carlisle and then joined the band called Knack, the report said.
Torpey's performances for Knack garnered attention from Paul Gilbert and Billy Sheehan, who were planning to form a group with Eric Martin — the group which would eventually become Mr. Big.
The band's second album "Lean Into It" (1991) was a breakthrough which was ranked 15th on Billboard 200 Albums chart. The album also went platinum, thanks to the song "To Be With You." However, the band's success did not last for a long time and eventually Gilbert was replaced by Richie Kotzen in 1997. The band totally broke up in 2001 after a tour that year.
The band members again reunited in 2009 which resulted in the album "The Stories We Could Tell," released in 2015 after Torpey's Parkinson's disease was diagnosed. Although Torpey was replaced on the drums by Matt Starr, Torpey worked on the 2017 album "Defying Gravity."
Speaking about the album "Defying Gravity," Sheehan said, "This record, Pat [Torpey] was running out of the control room into the drum room about every five or 10 minutes to talk with Matt [Starr] about some idea that he had for how the thing would be treated."
"So as much as its Matt playing on the record, it's all completely and wholly directed by Pat. Some of that direction includes Pat saying to Matt, 'Do your thing here, don't worry about how you think I might want to do it.' Which is good too. It really gave Matt a chance to do his thing, but still do a lot of things in the Pat Torpey style," Sheehan continued.
"Pat's got a lot of little moves that he does that are really finessed. When other drummers try to do his stuff, they're always frustrated. I've gotten a lot of emails from guys that were singing Pat's praises, because they had such a hard time figuring out this little stick pattern or the high hat thing that Pat did in the middle of a regular old rock beat," added Sheehan.
Many people took to social media to offer their condolences.
© Copyright IBTimes 2023. All rights reserved.