Rob Kardashian Posts Sexy Photo Of Sister Khloe On Twitter For 'WCW'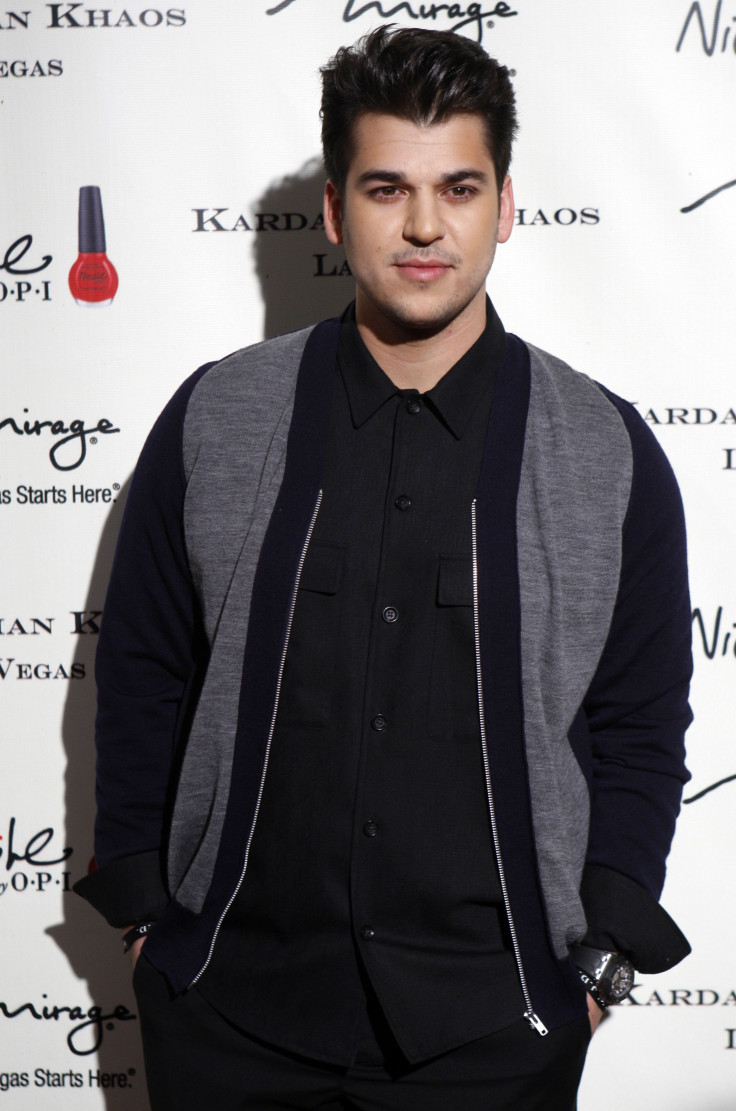 Rob Kardashian rarely goes on social media these days, but when he does post messages, they're usually controversial. On Wednesday, in honor of the trend "WCW," or "Woman Crush Wednesday," the reality star posted a photo of his older sister Khloé Kardashian as she headed to the gym.
She was dressed in spandex leggings, so her butt was on full display, making it even more uncomfortable for fans to see him post her as his crush. Rob wrote as a caption, "#WCW @khloekardashian shneeeee meeee claaaaaa [sic]." Khloe seemed flattered by the acknowledgement, re-sharing Rob's post on Instagram and writing as a caption, "Totally a normal brother/sister relationship. Incest is best!!! #HeyBooHey."
This is not the first time Rob has made a discomfitting comment about one of his sisters. In July, Rob posted a seductive photo of his youngest sister, Kylie, on Twitter. prompting some commenters to call the 26-year-old reality TV star a pervert. In the photo, Kylie has her mouth open and a somewhat surprised expression on her face. She seems to be wearing a black bra. The caption reads "MEN."
People immediately wrote Rob, calling him a pervert and saying he was trying to "pimp out" his sister. He has since removed the picture, and claimed he was hacked. "Been hacked. Amazing [sic]," he wrote.
Whether he was actually hacked remains unclear, but this is the same brother who joked with Khloé that he put some sex toys in the shower for her and got her lingerie for Valentine's Day.
© Copyright IBTimes 2023. All rights reserved.