Rob Kardashian 'Revenge Porn' Against Blac Chyna Has Potential Legal Repercussions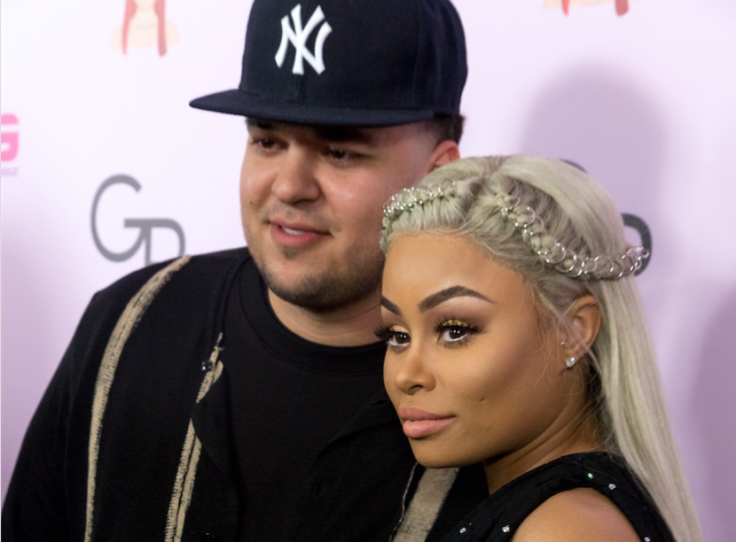 "Keeping Up With The Kardashians" star Rob Kardashian posted explicit images of on-again-off-again girlfriend Blac Chyna to his Instagram account twice Wednesday, according to TMZ. Kardashian shared the photos with followers after details of alleged physical abuse and cheating emerged online.
The drama certainly sparked controversy, but Kardashian could face potential legal repercussions for his actions because of the Right of Publicity legislation, a law that has become more visible in the digital age.
Read: Rob Kardashian And Blac Chyna's Latest Breakup: Twitter Reacts To Cheating, Abuse Claims
The Right of Publicity references the protection of the unauthorized use of one's likeness in commercial or exploitative scenarios, according to Digital Media Law Project. Kardashian, a California resident, shared photos and videos of Chyna that fall under the exploitative category because of the explicit nature of the content.
California has two systems for the Right of Publicity: a statute and a common law right. The common law right applies to the pair's drama because Chyna hasn't confirmed her approval of the explicit content Kardashian shared of her. The common law right also isn't limited to a commercial use of one's likeness. If Chyna decided to take legal action against her former flame, Digital Media Law Project asserts that the court can take the victim's "injury to peace, happiness and feelings" into consideration.
In addition to legal action brought by Chyna, Kardashian could face further legal consequences through the state of California. California is among a list of 38 states that legal action in place for "revenge porn," according to the Cyber Civil Rights Initiative.
A Senate bill titled Bill 1255 exclusively evaluates revenge porn cases and what repercussions are at stake for those who violate it. The law was passed by California in 2014 and finds that those violate it are "guilty of disorderly conduct."
"Existing law provides that any person who photographs or records by any means the image of the intimate body part or parts of another identifiable person, under circumstances where the parties agree or understand that the image shall remain private, and the person subsequently distributes the image taken, with the intent to cause serious emotional distress, and the depicted person suffers serious emotional distress, is guilty of disorderly conduct," the bill states, according to California Legislative Information's website.
At this time, Chyna has not confirmed whether or not she plans to seek legal action for Kardashian's explicit posts.
Chyna seemed to initiate the public spat this week after she claimed on Snapchat that Kardashian needed to leave her alone and alleged that he slept with other women when they were together.
Kardashian then took to Instagram with a number of allegations. The "Rob & Chyna" star shared numerous explicit posts of Chyna to his profile, including nude images and a video of Chyna kissing another man in bed. Among other things, he also blasted Chyna's alleged post-baby plastic surgery procedure and paid sexual encounter.
"Hahahaha Chyna just sent me this video saying happy 4th of July what a crazy person," Kardashian wrote in the caption of a since-deleted photo, which showed his ex-girlfriend being intimate with another man. "Come spend time with your daughter instead of f—ing me and then this dude right after. U need help."
Read: Blac Chyna Moves On From Rob Kardashian? Reality Star Says She's 'Happy' In New Instagram Post
Chyna responded to her ex-boyfriend's accusations in a deleted Snapchat post, claiming that Kardashian beat her and instructed her to keep quiet, according to Daily Mail. However, Kardashian has no intentions of halting his revenge rampage. The reality television star published a screenshot from his iPhone's Notes app, saying: "I'm thinking what to post now."
In wake of his publicized revenge plot, Kardashian's Instagram account is currently unavailable. International Business Times reached out to Instagram, which did not immediately return our request for comment.
"Since Instagram shut me down everyone peep my twitter lol," Kardashian tweeted Wednesday.
Follow me on Twitter: @dory_jackson
© Copyright IBTimes 2023. All rights reserved.