'Robbed Of Our Dream': Couple Sues Fertility Clinic For 'Carelessly Destroying' Their 7 Embryos
KEY POINTS
Kolton Howell and Kara Seldin-Howell filed a lawsuit against CNY Fertility in Colorado Springs on Wednesday
The couple sued the clinic on multiple charges, including negligence, breach of contract, failure to deliver genetic material, promissory estoppel and lack of informed consent
They are seeking an undetermined amount of damages in their lawsuit
A Washington couple has filed a lawsuit against a fertility clinic in Colorado after all their embryos developed from in-vitro fertilization in the clinic's lab got accidentally destroyed.
Kolton Howell and Kara Seldin-Howell filed a lawsuit against CNY Fertility in Colorado Springs Wednesday, accusing them of negligence for destroying their dream of creating a family, Law & Crime reported. The couple claimed that the lab failed to properly take care of their seven embryos which were "carelessly destroyed."
The married pair who always wanted children approached the fertility clinic after a doctor advised them to go for in-vitro fertilization. They underwent a series of tests, injections, and egg-retrieval surgeries before they were informed in May 2021 that Kara's eggs were successfully mixed with her husband's sperm at their lab to form seven viable embryos. However, two days later, the lab called them up and said that all the embryos were destroyed.
Dr. Paul Magarelli, the couple's doctor at CNY Fertility, explained to them that the embryos dried out and died after a clinic's lab professional failed to put the required oil in the Petri dish, the couple said in the lawsuit.
"Within a span of 48 hours, we went from being overjoyed that our dream of starting a family was finally coming true, to having that dream ripped away from us," Kolton said."Even after almost a year, I'm still struggling to process what happened," he explained the ordeal.
Meanwhile, Kara said they still want to start their family and consider IVF but are unable to move on after their traumatic experience. "This experience has definitely derailed our journey to becoming parents," Kara said, Business Insider reported.
"These embryos were our future babies until CNY fertility carelessly destroyed them. I feel robbed of our time, our resources, and the blood, sweat and tears we invested in this process, and most importantly, robbed of our future and our dream of starting a family," she added.
The couple sued the clinic on multiple charges, including breach of contract, failure to deliver genetic material, promissory estoppel, and lack of informed consent. They are seeking an undetermined amount of damages in their lawsuit.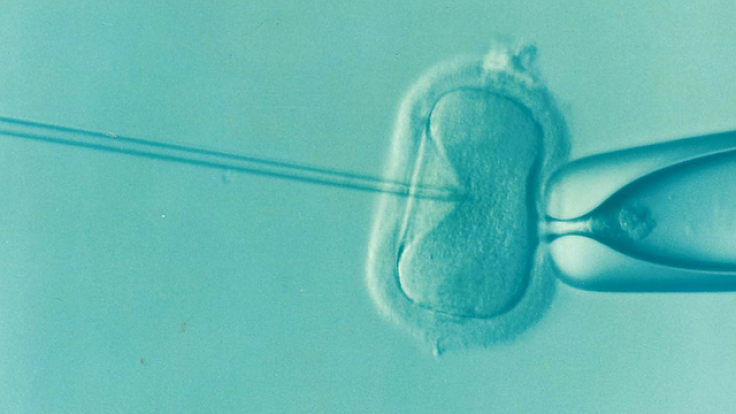 © Copyright IBTimes 2023. All rights reserved.