Robbie Rogers Inspires ABC Comedy 'Men In Shorts' About Gay Soccer Player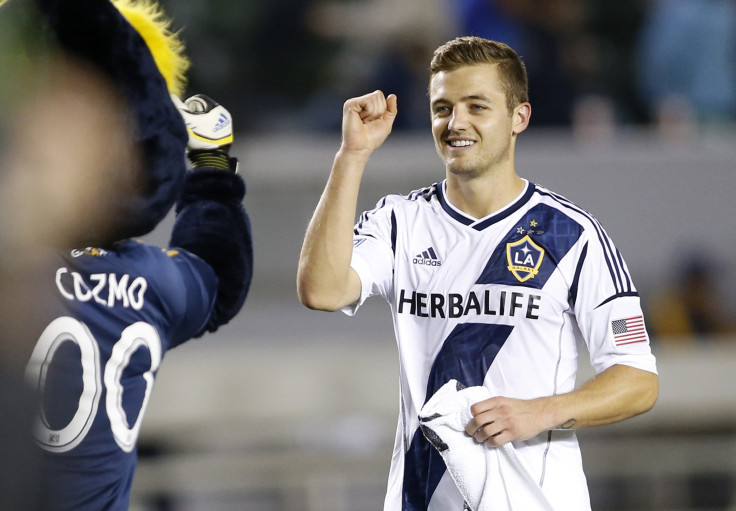 ABC will will create a comedy based on the life of LA Galaxy's Robbie Rogers, the first openly gay man to play in a major North American sports league, Entertainment Weekly reported. "Men In Shorts" will be about a young pro soccer player who comes out both to his conservative family and team, and the show will explore the reactions and transformed relationships in the aftermath.
Rogers played one season at the University of Maryland, before being signed by Dutch team Heerenveen in 2006. He returned to the U.S. where he signed with Columbus Crew, where he played four years. In 2011, he signed for Leeds United. In Feb 2013, Rogers announced his retirement and came out as gay. According to a Yahoo report, he had initially said he was retiring to avoid too much scrutiny from the press, but after speaking at an LGBT event a couple months later, he decided he wanted to continue on and become a role model.
Jordon Nardino and Claudia Lonow will write the comedy, and 27-year-old Rogers will act as a producer. Lonow told Yahoo that she didn't know much about soccer or Rogers before she met him over the summer but that her daughter was a fan. "I was absolutely captivated by his charm and his humor, and I just thought it could make a great show," Lonow said. "To me, a sports team locker room is a workplace we haven't seen before."
© Copyright IBTimes 2023. All rights reserved.