Robert Downey, Jr. Asks Hollywood, 'Forgive my Friend' Mel Gibson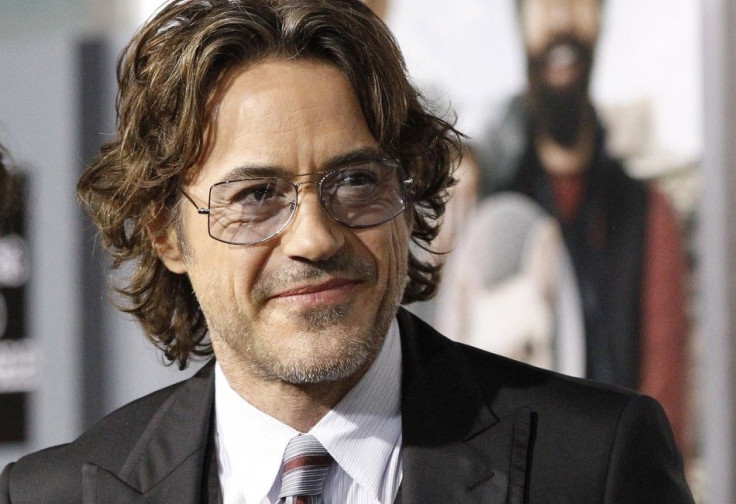 Saturday night was supposed to be Robert Downey Jr.'s night - the Iron Man star was to receive the 2011 American Cinematheque Award. However, Downey Jr. turned the night around and chose to speak out in support of fellow-actor Mel Gibson, 55, who has admitted to problems with alcoholism and has been, according to US magazine, repeatedly taped making anti-Semitic remarks.
There were several celebrities at the Beverly Hilton who had either acted with or directed Downey Jr., 46, including actress Jodie Foster, actors Gary Shandling and Michael Douglas, as well as Gibson himself, all of whom had gathered to pay tribute to the award-winner of the night.
However, when the star of the night took to the stage to accept the award, he also had a message for the famous people in the audience.
Unless you are without sin-and if you are, you are in the wrong f---king industry-you should forgive him and let him work again, said Downey, after receiving the award from Gibson, I urge you to forgive my friend his trespasses. Allow him to pursue this art without shame. The award night started off with a funny video of Gibson, Shandling and Jamie Foxx poking fun at Downey.
Other celebrities such as Douglas and actress Jennifer Aniston also came on stage and paid tribute to Downey Jr. for his abilities as an actor and his strength in overcoming his own substance abuse issues. Fittingly, perhaps, the last person to acknowledge Downey Jr. was Gibson, who worked with him in the 1990 film Air America and The Singing Detective in 2003.
Gibson has been also criticized for allegedly abusing ex-girlfriend Oksana Grigorieva.
During the award ceremony, Downey Jr. acknowledged his long friendship with Gibson and joked that both of them share the same lawyer, publicist and shrink. Later Downey said that when I couldn't get sober, Mel helped me. He gave me food and roof when I needed the most and in return he just asked me to do the same for another person. It is reasonable to assume he didn't know the next guy would be him, Downey joked.
Gibson's next film, reportedly about Judah Maccabee - a Jewish warrior who led the revolt against the Seleucid Empire in approximately 165 BC, has attracted a lot of skepticism.
© Copyright IBTimes 2023. All rights reserved.