Robert Pattinson, Kristen Stewart Had An Open Relationship? 'Twilight' Stars' Romance Was Business-Oriented, Says Report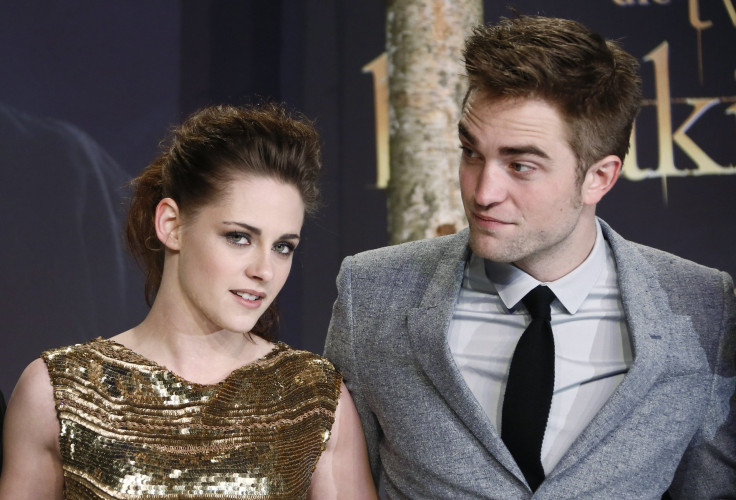 "Twilight" actors Robert Pattinson and Kristen Stewart famously ended their relationship last May after Stewart allegedly cheated on Pattinson with her married "Snow White and the Huntsman" director, Rupert Sanders. After photos of Stewart and Sanders' 2012 affair surfaced, Stewart made a public apology and called Pattinson "the most important thing" in her life, but the relationship was doomed. While fans of the vampire saga were crushed by their split, a recent report claims that their relationship's demise and Stewart's affair might not have been as shocking as originally believed.
According to Radar Online, Pattinson, 27, and Stewart, 24, had an agreed-upon "open relationship" during their three-year romance, with only one stipulation: honesty. "When they were officially dating, they always had a policy of 100 percent honesty, which did create issues," an insider revealed by claiming that Pattinson frequently dated other women during their relationship while Stewart enjoyed the company of both women and other men on the side. "Robert was always very frank about his flings with other women, and that worked for Kristen, too," the insider said.
Unfortunately for Robsten shippers, the longtime costars' offscreen romance was allegedly more business-oriented than romantic. "Their relationship was always a business and spiritual partnership more than a romantic one," the insider said. "Rob and Kristen often said they might never see each other again after the last 'Twilight' press tour, and that's pretty much what happened."
According to the report, the costars were "sick and tired of each other" long before their unofficial split last year, but they kept up appearances to benefit their careers.
"It was the strangest relationship, but keeping each other at arm's length is working in their favor," the source said.
The former lovers last made headlines on Wednesday when details about their "Twilight" saga paychecks came to light as result of a recent lawsuit over who is responsible for paying the franchise stars' bonuses. According to legal documents obtained by TMZ, Pattinson received a $300,000 bonus for starring in the successful first "Twilight" film, followed by an additional $2.5 million for both himself and Stewart. According to the report, Pattinson was paid a total of $25 million for starring in the saga's final two "Breaking Dawn" movies.
© Copyright IBTimes 2023. All rights reserved.