Robin Williams' Son, Zak, Responds To Father's Death 1-Year Later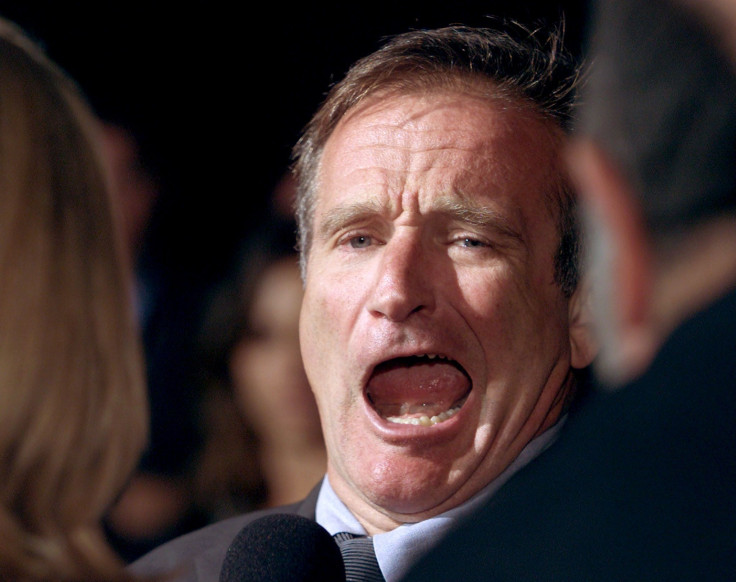 A year after Oscar award-winning actor Robin Williams died, his son, Zak Williams, took to Twitter to remember the beloved star. Zak sent his love to the late comedian in a short message.
He rarely writes on social media, but made sure to acknowledge his father's death. "Celebrating your memory today. Love you and miss you madly, you mensch!" Zak wrote. Mensch, for those who may not know, is a Yiddish word that means "a person of integrity." Zak, 32, also added a black-and-white picture of his father. In the post, which was liked and shared dozens of times by Zak's 9,500 followers, Williams is pictured with a hint of a smile.
His siblings, Zelda, 26, and Cody, 23, did not comment on the anniversary of their father's death. The last time Zelda wrote on social media was July 21, which would have been the actor's 64th birthday.
On that day, she vowed to stay off the Internet. Though she mentioned her father, she did not mention Williams' birthday. "I will be taking a break from social media in the coming weeks. It's a time better served away from the opinions or sentiments of others, and I appreciate your understanding," she wrote on Instagram.
Zelda added: "In my absence, I understand there will be those who wish to leave messages regarding Dad on my board, but please attempt to be respectful and kind to one another in the process, both because I will not be here to delete or mediate trolling, and because kindness is in short supply these days anyhow." She has since stayed true to her post, and has not written on social media since Williams' birthday.
Williams committed suicide Aug. 11, 2014, at the age of 63. The beloved star slit both of his wrists with a pocketknife and then hanged himself with a belt. There was no evidence of illegal drugs or alcohol in his system. He did not leave a suicide note. The star battled depression for years and had been diagnosed with Parkinson's disease before his death.
Follow me on Twitter @mariamzzarella
© Copyright IBTimes 2023. All rights reserved.