Rocker Bon Jovi Opens Charity Restaurant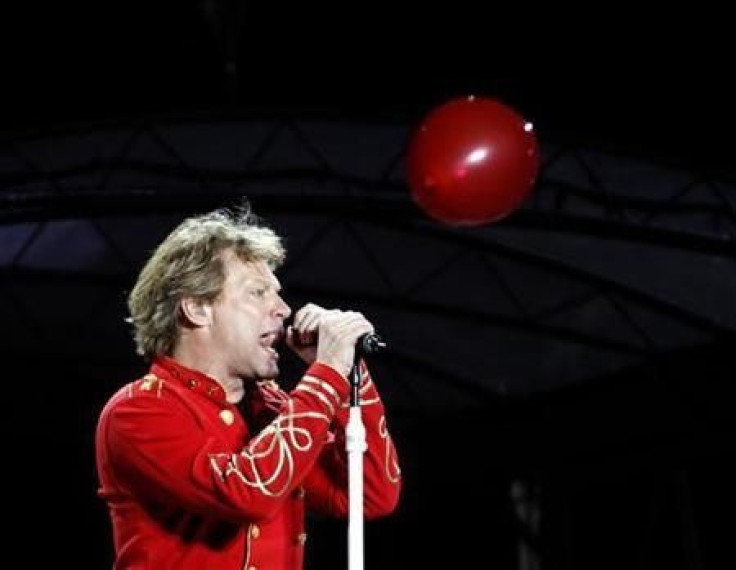 Rocker Jon Bon Jovi has stepped onto the culinary stage and opened a restaurant -- one with no prices on the menu and only a suggested donation to cover the cost of the meal.
The JBJ Soul Kitchen, which opened on Wednesday in Red Bank, N.J., offers gourmet meals to diners who can choose to either pay a nominal charge, or volunteer their time in lieu of payment.
At a time when one in five households are living at or below the poverty level, and at a time when one out of six Americans are food insecure, this is a restaurant whose time has come, New Jersey-born Bon Jovi said in a statement.
This is a place based on and built on community -- by and for the community, he said of the restaurant located in a former mechanic shop.
The JBJ Soul Kitchen, which was two years in the planning, serves meals to people who have earned them through volunteering at the restaurant or at other local organizations, the Jon Bon Jovi Soul Foundation, the rocker's anti-poverty charity, said on its website.
Volunteers earn their meals through food-prep, busing tables or stocking shelves.
Cash-paying customers who pay a suggested donation of $20 for a three-course meal are also welcome at the restaurant, which sources ingredients from its own organic gardens, with natural foods also donated by local merchants.
© Copyright Thomson Reuters 2023. All rights reserved.