Rod Stewart's ISIS 'Beheading' Video Was Inspired By Game Of Thrones: Singer Responds To Backlash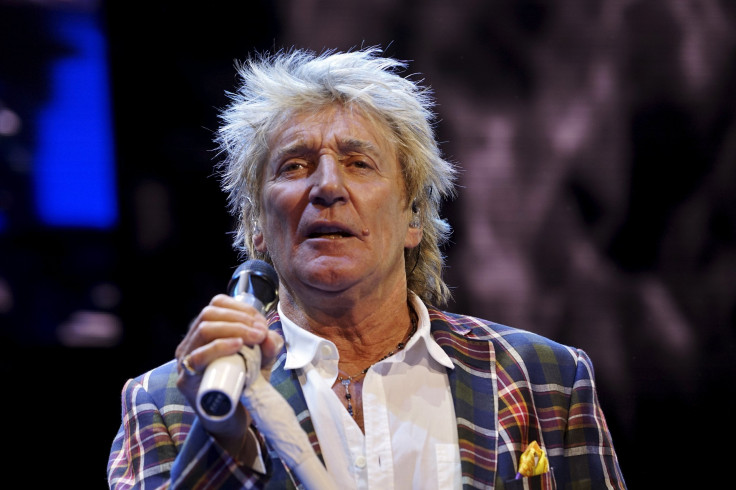 A video of 72-year-old singer and songwriter Rod Stewart imitating the act of cutting the throat of someone on his knees in front of him in an Abu Dhabi desert has created quite a stir. Stewart responded Friday after viewers compared it to Islamic State beheading videos that have surfaced on the Internet over the past few years, claiming the clip had nothing to do with ISIS or terrorism.
The singer issued an apology following backlash, stating that he and others in the video were actually playing out a scene from HBO's hit fantasy drama television series "Game of Thrones" – a popular show known for its violent and provocative scenes. "From re-enacting the Beatles' Abbey Road crossing to spontaneously playing out 'Game Of Thrones,' we were simply larking about pre-show. Understandably, this has been misinterpreted and I send my deepest apologies to those who have been offended," Stewart said in a statement.
The singer was in Abu Dhabi Thursday for a performance while on his world tour. The video – showing Stewart and several others in a desert near the United Arab Emirates capitol – was originally posted to social media platform Instagram by Stewart's wife Penny Lancaster before it was subsequently removed.
Stewart, known for his raspy voice, has had a long career in music from his solo hits like "Maggie May" to performances with numerous U.K. bands. By the age of 60, he had his seventh child and first with Lancaster before she gave birth again in 2011.
"Over the course of his career, Rod Stewart has had it all. He's been lauded as the finest singer of his generation, he's written several songs that turned into modern standards, he sang with the Faces, who rivaled the Rolling Stones in their prime, he had massive commercial success," Billboard.com wrote about the singer.
© Copyright IBTimes 2023. All rights reserved.