Is Roger Ailes 'Law & Order SVU' Real? Spoilers: Season 18 Episode Draws Comparisons To Event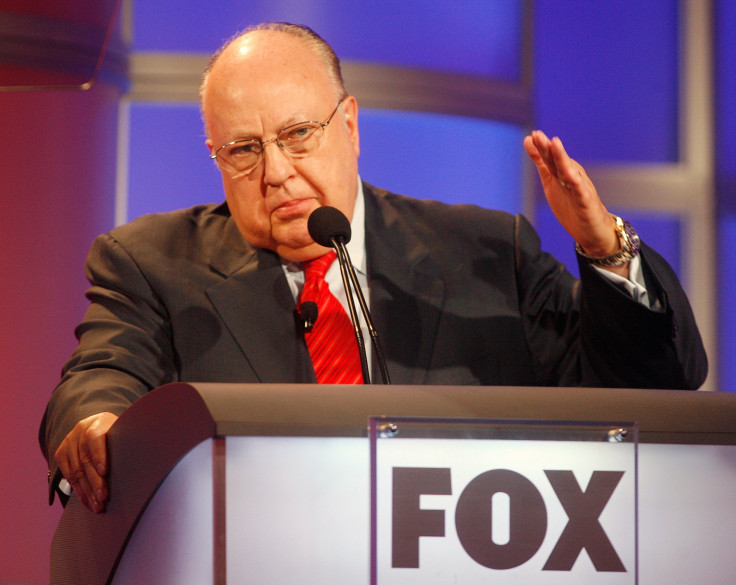 A soon-to-be-aired episode of "Law & Order: SVU" will reveal an all-too-familiar storyline regarding sexual harassment claims within a major cable news network.
The episode, aptly named "The Newsroom," will feature a storyline based off of former Fox News and Fox Television Stations Group chairman, Roger Ailes, who left Fox last July following a string of sexual harassment claims from former employees.
In the new episode, a news anchor character, played by Bonnie Somerville, will accuse the network head she works for, played by Christopher McDonald, of rape, the Hollywood Reporter reported Tuesday.
READ: 'Law & Order: SVU' Season 18 Spoilers: When Will Next Episode Air? Donald Trump Episode Pushed Back To 2017
In the newly released video clip, the entertainment outlet reported that dialogue within the show even mirrored the Ailes case. Ailes had vehemently denied the claims brought against him.
The "SVU" episode's character in question, named Howard Coyle, responds to police with an apparent Ailes-like response, saying, "Any sexual assault claims are baseless, more than false and, from where I sit, defamatory," he said.
Gretchen Carlson, a former Fox anchor and author, famously spearheaded the sexual harassment suits when she stepped forward last summer with claims supported by iPhone recordings of Ailes's lewd comments. Fox News would later settle Carlson's case with a $20 million settlement.
A recent sexual harassment claim against Ailes surfaced this week when a former Fox News anchor, Alisyn Camerota, claimed Ailes said "grossly inappropriate" things to her when she was looking into new work opportunities with the company, according to the New York Times. Camerota also alleged that Ailes had invited her to his room.
"Law & Order: SVU" Season 18 episode "The Newsroom" will air Wednesday, April 26 at 9/8c on NBC.
© Copyright IBTimes 2023. All rights reserved.