The Rolling Stones' 50th Anniversary: Top 20 Reasons Why The Beatles Were Far Superior
OPINION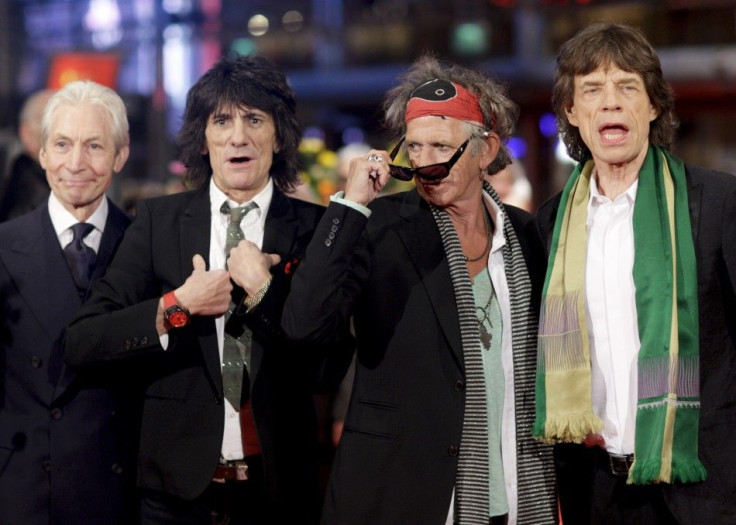 Fifty years ago, in April 1962, a group of young blues-loving Englishmen formed The Rolling Stones, a group that would rise to the very top of the pop-music/entertainment sphere. With thirty albums to their credit, the Stones are dominant pop culture icons, particularly the two front-men, Mick Jagger and Keith Richard.
While I would readily agree that the Stones were an excellent band at one time, their self-styled motto as "The World's Greatest Rock and Roll Band" is a gross exaggeration. In my humble estimation, The Beatles are the greatest pop-rock band in history – far and away better than any other musical entity since World War II.
So, here are my 20 top reasons why The Beatles were greater than The Stones.
20. The Stones' early records were generally weak, watered-down versions of black American blues songs.
19. The Stones first hit, 'I wanna be your man,' was given to them by none other than John Lennon and Paul McCartney.
18. The Stones' 'bad boy' image was completely fake – it was devised by their first manager, Andrew Loog Oldham, as a way to distinguish them from the 'goody' image of The Beatles (which was also an exaggeration)
17. 'Their Satanic Majesties' Request' was a total rip-off of The Beatles' 'Sgt. Pepper's Lonely Hearts Club Band' album; and a vastly inferior record to boot.
16.Jagger came from a comfortable, bourgeoisie upper middle-class family and even attended the august London School of Economics (so much for being a :Street-fighting man!)
15. The Stones' drummer Charlie Watts doesn't even like rock-and-roll – he's a lifetime jazz aficionado.
14. The real founder and most talented member of The Stones, Brian Jones, was pushed aside by Jagger and Richard until he descended into drug abuse and died tragically in 1969.
13. Jagger can't really play any instruments.
12. The name "Let it bleed'" (despite being a great song and album) was taken directly from The Beatles' "Let it be." (Although 'Let it be' was released much later due to delays in its production).
11. While The Beatles' sole double-album, The White Album, was a magnificent, sprawling and diverse accomplishment, The Stones' double album, 'Exile on Main Street,' is grossly overrated and has only two or three good songs on it.
10. The Stones copied, imitated, stole and plagiarized other peoples' ideas and styles – they created nothing original nor innovative.
9. The Beatles wrote in excess of 200 original compositions, at least half of which may be considered good or great (including fifty or so genuine, immortal classics). In stark contrast, The Stones' repertoire boasts about 30 good/great songs, at the most.
8. Stones' music descended into a contrived kind of vulgarity – almost none of their songs are moving or inspiring.
7. The Beatles quit while they were still great and on top – The Stones never had the courage to break up.
6. The Stones' greatest guitarist, Mick Taylor, was fired because Jagger and Richards resented his extraordinary talent and good looks. Yes, it's true that The Beatles got rid of Pete Best early on for similar reasons, but he had no real talent.
5. The Beatles were brilliant songwriters, visionaries and humanitarians; while most of The Stones are miserable human beings.
4. The Beatles (for the most part) married ordinary women for love; while most of The Stones married fake supermodels.
3. The Stones did not evolve organically, nor did they take any risks with their music. Their principal motive was to feed their cash machine.
2. The Beatles music will last forever, while The Stones will probably be forgotten within a generation (after all their aging fans die out).
1. Should a rock-and-roll band (which is ostensibly a celebration of youth) really hang around for half a century??
© Copyright IBTimes 2023. All rights reserved.