Romania To Open Nicolae Ceausescu's Execution Site To Tourists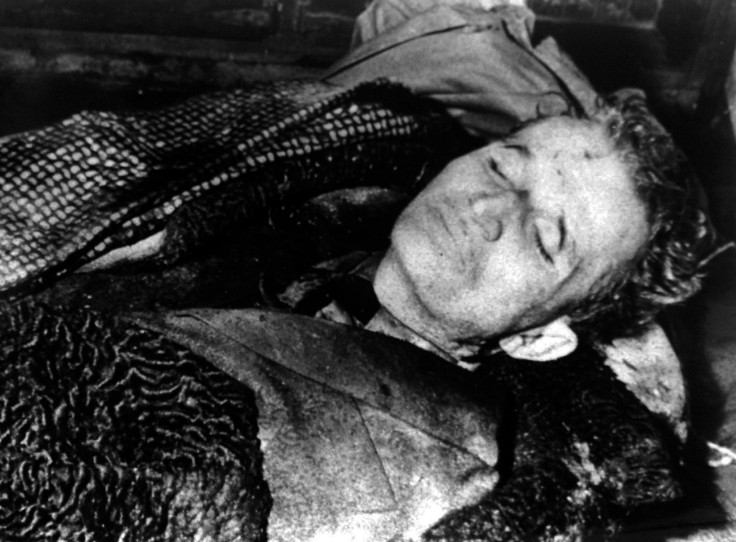 Grab your bags, it's off to Romania's hottest new tourist attraction: The military base where one of the Eastern bloc's most brutal dictators, Nicolae Ceausescu, was executed in 1989.
Workers have completely restored the unlikely attraction near the central Romanian town of Targoviste to its original state so it will look just as it did when Ceausescu and his wife Elena met their end at the hands of a firing squad and some 120 bullets.
"Visitors will be able to see the wall where the Ceausescus were shot," Ovidiu Carstina, the director of the museum site, told Bucharest-based Mediafax news agency. "The inside of the building has been repainted in the same colors as in 1989, and the furniture will be the same. We are recreating both the room where the improvised trail took place and the bedroom where they spent their last night."
The site will also feature an exhibition detailing the structure's earlier history as a cavalry school from 1893 to 1914. Officials said they decided to open it to the public this September after growing demand from foreign tourists. Tickets will go for just 7 Romanian leu ($2).
Ceausescu became general secretary of the Romanian Communist Party in 1965 and Romania's president from 1967 to 1989, during which time he suppressed all opposition using brutal force. He and his wife fled Bucharest in a helicopter after angry crowds gathered in front of the Communist Party headquarters in the final days of the Romanian Revolution on Dec. 22, 1989. The army soon intercepted them and ordered a three-day trial by a special military tribunal in what was widely viewed as a kangaroo court.
The main charge was genocide, and Ceausescu was blamed for the deaths of some 60,000 people -- though historians have disputed that figure. The court sentenced the pair to death by firing squad on Christmas Day in what would be the last execution in Romania before the abolition of capital punishment in January 1990.
Opening the Ceausescus' execution site to the public follows a global trend in so-called "dark tourism," which became the focus of a new institute at the UK's University of Central Lancashire last year.
"Dark tourism brings death back into the public domain," Philip Stone, executive director of the Institute for Dark Tourism Research, explained to International Business Times soon after it opened in April. "Because death is under a medical gaze, it's been privatized. We reconnect with mortality through the tourism."
© Copyright IBTimes 2023. All rights reserved.