Romantic Movies On Netflix 2016: The Top 8 Films To Stream On Valentine's Day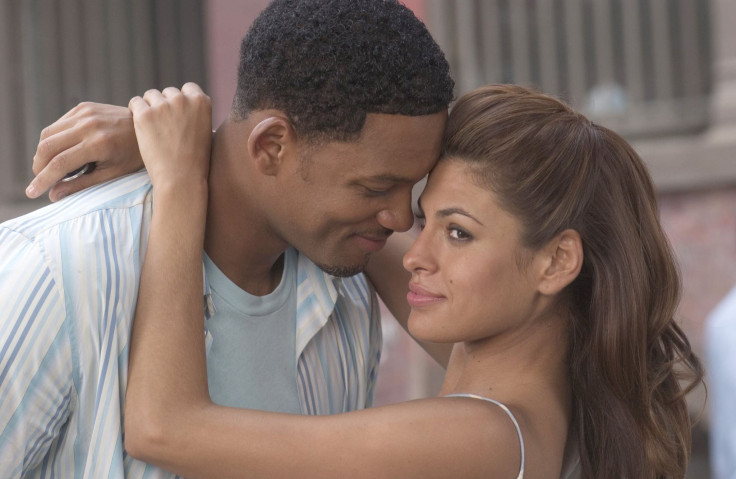 It's that wonderful time of the year again when people in love celebrate that fact with chocolate, expensive dates and clever gifts. However, after the big date many may need a way to kill some time without sacrificing the romance and what better place to turn than trusty old Netflix?
The popular streaming service plays home to a cavalcade of romantic movies that are perfect to keep your significant other in that loving headspace and, other than your monthly subscription, it doesn't cost a thing. So, on this cold Feb. 14, curl up under a blanket with your loved one and spend a few hours watching any of these hidden Netflix romance gems below:
"Silver Linings Playbook" (2012)
You can never go wrong with an Academy Award winner and the 2012 romance drama is just that. It stars Bradley Cooper and Jennifer Lawrence (who took home the trophy for Best Actress) as a pair of strangers that find love despite their struggles with mental illness. It's a brilliantly acted version of a beautifully-written story that's sure to make you both appreciate how good you have it this year.
"Across The Universe" (2007)
If you're a Beatles fan, stop now and just decide on this movie because you're not going to do any better. This 2007 musical tells the story of a young British boy and his journey to New York City during the summer of love in 1967. The story is strung together by way of covers of some of the Beatles best songs, and tells the enduring story of love and friendship in a world that's torn apart by war and apathy. While it may be a risky choice to go with a musical, this one isn't your typical song and dance number by any stretch of the imagination.
"The Best Of Me" (2014)
No romantic movies list is complete without a Nicholas Sparks film adaptation. "The Best Of Me" stars James Marsden and Michelle Monaghan as former high school sweethearts brought back together after nearly two decades apart by the last wishes of a mutual friend. As the story of the past romance plays out for the viewer, it becomes clear that circumstance and past demons may force them to separate once again. If you're looking for an over-the-plate romance movie, this is your winner.
"Stardust" (2007)
Who doesn't love a little bit of fantasy to go with their romance? This fairy tale love story focuses on the journey of a young country boy, played by "Daredevil" star Charlie Cox, who promises his love that he'll venture over the wall that separates his land from a magical one in order to retrieve a fallen star. What ensues is a journey that teaches him the true meaning of love and how to become a man. This movie is perfect for the reluctant romantic viewer as it includes a decent amount of sword play and fun to go along with the love story.
"Stuck In Love" (2012)
This is a tough one for couples that aren't secure in their relationships as it deals with that exact subject matter. However, the big appeal of this movie, other than its all-star cast, is the fact that it tackles love from a few different generations as it follows a single family over the course of a year. As a result, it's perfect for both a new relationship as well as one that's been going on for many, many years.
"Hitch" (2005)
Will Smith stars in this romantic comedy about a relationship expert that helps typically awkward men score the women of their dreams, but only if they're not total sleaze bags about it. He thinks he has all the secrets to wooing a woman until he meets a character played by Eva Mendes and suddenly finds himself the awkward man as he tries all of his best tricks and keeps coming up short. This one is perfect for those hoping to keep their Valentine's Day a little more light-hearted.
"Beyond The Lights" (2014)
What happens when the choice is between career and love? You can find out along with your significant other. The film is focused on the life of a young artist that recently took home a Billboard Music Award without releasing an album. Feeling the pressure to produce star-quality work, she almost ends her own life. She's rescued by a young police officer with political ambitions and the two engage in a fast-moving relationship that has to endure the people around them that want them to focus on their respective ambitions.
"Save The Date" (2012)
Boasting a cast of smart and funny people, this romantic comedy shows the exploits of a young woman who rejects a hasty proposal from her boyfriend and quickly finds herself in a rebound situation with another man. Her budding romance is foiled by her sister's frantic wedding plans.
FOR FREE to continue reading
✔️ Unlock the full content of International Business Times UK for free
offer available for a limited time only
✔️ Easily manage your Newsletters subscriptions and save your favourite articles
✔️ No payment method required
Already have an account?
Log in
© Copyright IBTimes 2023. All rights reserved.