'Daredevil' Star Charlie Cox Says He'd Be In 'Avengers: Infinity War,' Reveals What's Holding Him Back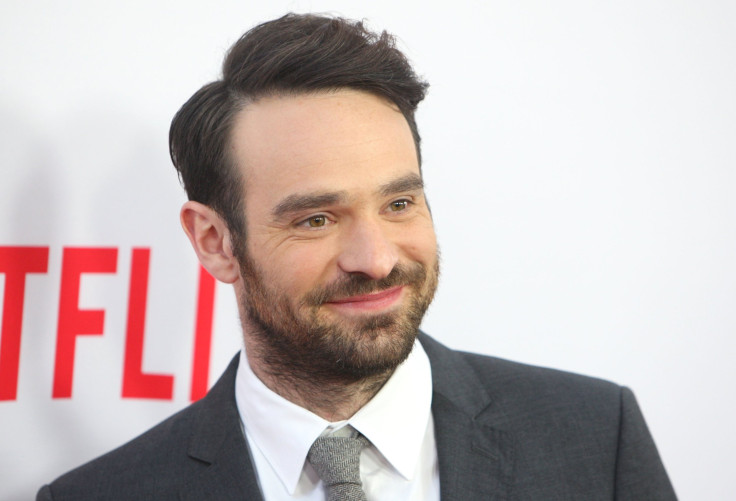 Marvel's good guys are going to need some help from every superhero they can muster when the two part "Avengers: Infinity War" begins in 2018. Now, one of the stars of Marvel's still connected TV universe is sharing some details about his potential involvement in the film and making the jump from the small screen to the big.
Charlie Cox, who will once again bring Marvel comics' "Daredevil" to life when Season 2 drops on March 18, recently spoke to Entertainment Tonight about the prospect of joining the "Avengers" in one of the two climactic "Infinity War" movies. Although the actor confirmed that he'd absolutely accept the role if offered, he made it clear that he has not been approached in any way yet.
"Marvel TV and Marvel Studios are two very different things. So even if the character were to appear in that film, that doesn't necessarily mean that I would appear in that film," the 33-year-old actor said. "I will pick a fight with the guy that they choose!"
It seems Cox is worried that the Daredevil character may be interesting enough to merit an appearance in the movies, but that he might not necessarily be the actor to play Matt Murdock. However, his comment doesn't make a lot of sense given the fact that, unlike the way DC Comics and the CW do their superhero shows, every Marvel property exists in the same world.
In other words, the characters on shows like "Agents of S.H.I.E.L.D." and "Jessica Jones" live in the same world as the movie characters like Captain America (Chris Evans) and Tony Stark (Robert Downey Jr.), even if they don't talk about it much. So, while it could be possible for the films to cast a new Daredevil, it wouldn't make much sense given that one already exists. Then again, it's possible that Cox simply meant the films may only merit a cameo from a stunt actor in the scary red costume. If the latter were true, it would mean that "Daredevil" could make an appearance in "Infinity War" without necessarily needing Cox on set. The only question is whether or not the actor will give up the horns and cowl without a fight.
Previously, the directors of "Captain America: Civil War" and "Infinity War" opened up about the prospect of including characters from the TV shows in the Marvel movies. Although they admit fans would love to see it, the logistics of coordinating a crossover event like that can get tricky and set a lot of projects behind.
"It's complicated," Russo told a Brazil-based news outlet called Super (via Nerdist). "When we start to serialize the telling of stories it's difficult. You have to have a lot of control and focus on the course of history. The films are controlled by a group led by Kevin Feige, so they function as a unit. Other products, even if they are from Marvel, are controlled by others. Then there is the possibility of a crossover, but it's more complicated."
Fortunately, with more than two years to go before "Infinity War, Part 1" hits theaters, there's plenty of time for the minds behind Marvel TV and Marvel Studios to work out the logistics if they chose to include characters like Daredevil, Jessica Jones (Krysten Ritter) or Agent Coulson (Clark Gregg).
Do you think Marvel TV characters belong in the films? Comment below, tweet your thoughts to @TylerMcCarthy or take our poll.
© Copyright IBTimes 2023. All rights reserved.
FOLLOW MORE IBT NEWS ON THE BELOW CHANNELS