Rosie O'Donnell Talks Ellen DeGeneres' Daytime TV Exit: It Wasn't 'The Be Kind Thing'
KEY POINTS
Rosie O'Donnell weighed in on Ellen DeGeneres' decision to end her talk show in 2022, after 19 seasons
She said she is glad Ellen DeGeneres "can get some time to herself"
O'Donnell said being the sole person to front a popular show is not easy and doing that for 19 years is a "tough thing"
Ellen DeGeneres appears to have Rosie O'Donnell's support when it comes to her decision to end her long-running daytime talk show.
During her Wednesday interview with SiriusXM's "The Jess Cagle Show," the 59-year-old TV personality, who was dubbed the "Queen of Nice" while hosting "The Rosie O'Donnell Show" from 1996 to 2002, weighed in on DeGeneres' decision to end her talk show in 2022, after 19 seasons, following allegations of workplace toxicity.
While she believed DeGeneres' show motto "be kind" did come back to haunt her, O'Donnell said there were likely several factors that led to DeGeneres' exit.
"I don't think it was the 'be kind' thing that got her," O'Donnell was quoted by Entertainment Weekly as saying. "I think that's oversimplification. But it was a lot of things, and it was complicated, and I'm glad that she's, you know, going to be finished and she can get some time to herself."
O'Donnell added that being the sole person to carry a popular show is far from easy, especially when they have to do it for years.
"It's a huge kind of strange thing to be on a show like that, and have all that attention on you," she said. "And she had it for like 19 years. So, you know, it's a tough thing."
O'Donnell was also asked if her Queen of Nice nickname ever led to issues similar to DeGeneres'.
"Not in the way that Ellen's talking about, I think," she said. "But you know, I said the day it came out, 'Look at this, the Queen of Nice. And [in] a couple of years, it's going to be the Queen of Lice, the Queen of Fried Rice, you know, the Queen of We Don't Like Her Anymore.'"
The "A League of Their Own" star, who also co-hosted "The View" and later had her own radio show, shared that she understands the ins and outs of show business and is aware that some things are not easy to manage and have to end.
"I have an understanding of the cycle of show business, and kind of what happens in people's careers, and when enough is enough," she explained. "And oftentimes people don't know that. I think I have a good balance of both in my life - of the importance of both. And it's hard to maintain. It's hard to do, especially when you're doing a show like that."
In May, DeGeneres explained in an interview with The Hollywood Reporter that she wanted to move on from the show because she no longer finds it challenging.
"When you're a creative person, you constantly need to be challenged — and as great as this show is, and as fun as it is, it's just not a challenge anymore," DeGeneres said.
Meanwhile, Stephen "tWitch" Boss, the in-house DJ and co-executive producer of "The Ellen DeGeneres Show," shared that he already knew DeGeneres would not renew her contract three years ago. According to Boss, the talk show host told them at the time that she'd signed on for three more years, and he felt "she was going to stay true to that."
"She's been working really, really, really hard," Boss told E! News. "So there wasn't something that was in me that was like, 'Oh, she's definitely going to renew again.'"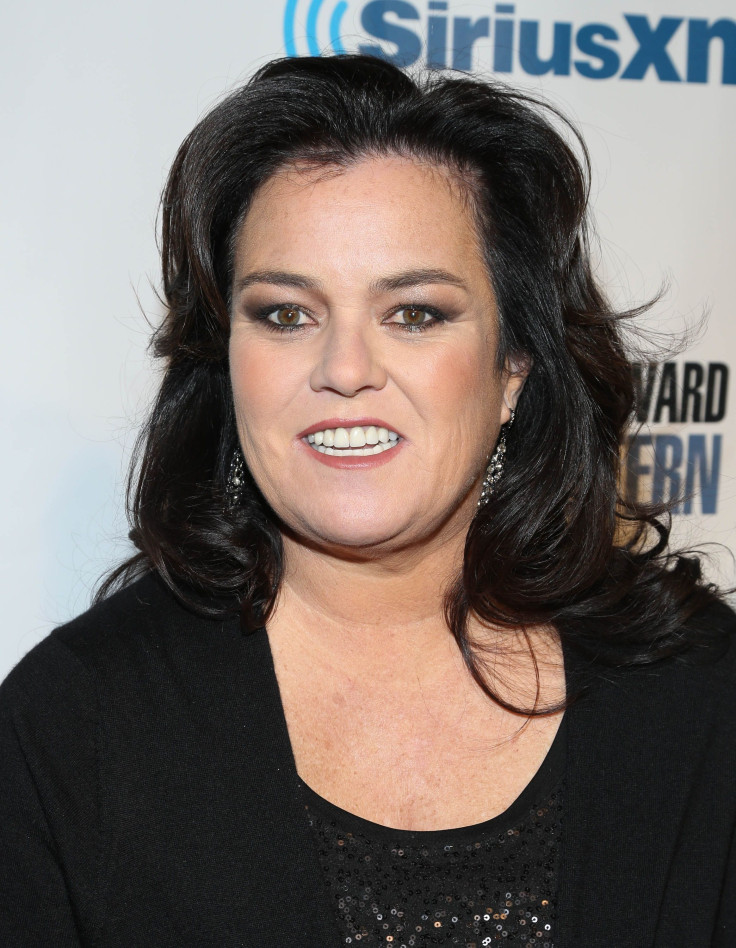 © Copyright IBTimes 2022. All rights reserved.
FOLLOW MORE IBT NEWS ON THE BELOW CHANNELS