Why Stephen 'tWitch' Boss Wasn't Surprised 'Ellen DeGeneres Show' Was Coming To An End
KEY POINTS
"Ellen DeGeneres Show" DJ Stephen Boss, a.k.a. "tWitch," predicted three years ago that the show was coming to an end
Boss said he'd already expected that Ellen DeGeneres wouldn't renew after finishing her current three-year deal
He added he supports DeGeneres' decision and is "proud" of her for closing a saga to begin a new chapter
Stephen "tWitch" Boss had an inkling that "The Ellen DeGeneres Show" was coming to an end years before host Ellen DeGeneres made the official announcement.
Boss, also known as DJ tWitch, the in-house DJ and co-executive producer of "The Ellen DeGeneres Show," spoke with E! News about the end of the long-running daytime talk show and admitted that he wasn't surprised by the news. According to him, DeGeneres "had announced it three years ago that she signed on for three more years."
"So I felt that she was going to stay true to that. It actually didn't come as a surprise because she had already said it, you know?" he told E! News.
After witnessing the difficulties of running the show for the past seven years, Boss said he had long thought that DeGeneres was unlikely to sign a new contract.
"She's been working really, really, really hard," Boss noted. "So there wasn't something that was in me that was like, 'Oh, she's definitely going to renew again.'"
DeGeneres announced on the show's May 13 episode that the upcoming season would be her last. The comedian said she "had thought a lot about this decision," meditated about it and talked it over with her wife, Portia de Rossi.
"Two years ago, I signed a deal for three more years," she explained, "and I always knew in my heart that Season 19 would be my last."
DeGeneres also explained in an interview with The Hollywood Reporter why she decided to not renew her contract.
"When you're a creative person, you constantly need to be challenged — and as great as this show is, and as fun as it is, it's just not a challenge anymore," DeGeneres said.
Boss was supportive of DeGeneres' decision. In fact, he was impressed by her boldness to end an 18-year show.
"I was really proud of her, actually," he shared. "Because I know that she's been at it for 18-plus years now. And it's not easy." In that time, he continued, "We've employed thousands and thousands and thousands of people, changed a lot of lives, but that's something to do that same thing every single day. And I'm proud of her that she's kind of put an earmark on the closing of a saga to begin her next chapter. Because that's huge and monumental in itself."
However, Boss has already predicted that he will get emotional when they film the last "Ellen" season.
"I know that the emotions are going to be very overwhelming as we continue to kind of inch away to that last day of filming," he admitted. "But, for me, I'm just trying to enjoy it as much as I possibly can because it's been such a huge blessing."
The final episodes of "The Ellen DeGeneres Show" are expected to air sometime in spring 2022.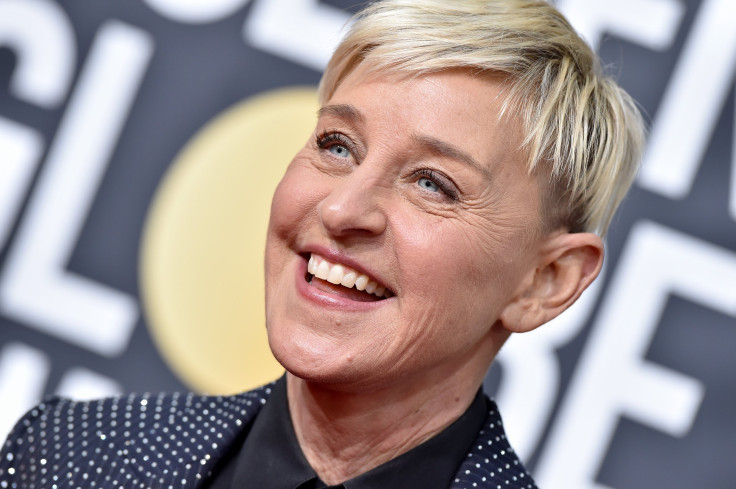 © Copyright IBTimes 2023. All rights reserved.
FOLLOW MORE IBT NEWS ON THE BELOW CHANNELS