A Royal Baby Boom For London Tourism: Hotels And Attractions Capitalize On The Buzz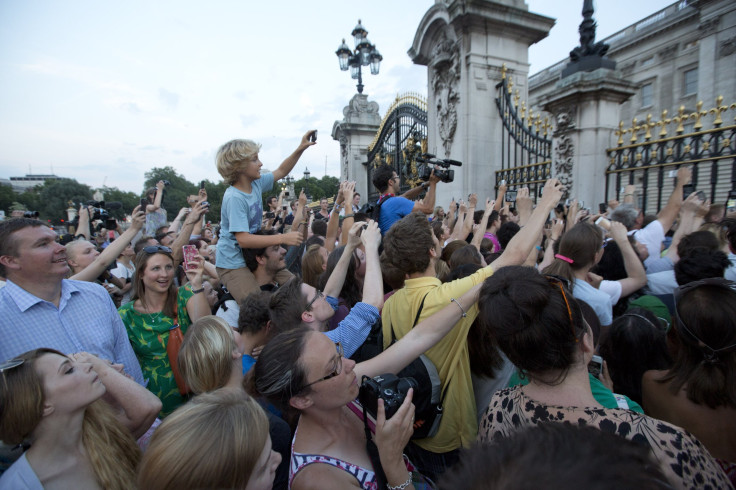 Call it the royal trifecta: There was the royal wedding in 2011, the Queen's Diamond Jubilee in 2012, and now, a royal baby boy in 2013. For the marketing team charged with promoting England abroad, it doesn't get much better than that.
The newfound excitement for the British Royal Family -- which began when Prince William proposed to Kate Middleton during a private holiday to Kenya in 2010 – reached a fever pitch Monday when the Duchess of Cambridge went into labor at St. Mary's Hospital in central London. Middleton gave birth to an 8-pound, 6-ounce baby boy at 4:24 p.m., setting London abuzz and heralding what many believe will be an economic windfall for the British capital.
"Already this year we have witnessed record tourist numbers coming to London and the capital is still obviously benefiting from a post-Olympics bounce," noted Julie Chappel, director of consumer marketing and digital channels at London & Partners, the official promotional organization for London. The city welcomed 3.4 million international visitors in the first three months of the year, and expenditure over the same period reached 2.1 billion pounds ($3.2 billion), an 11.5 percent increase over the same period last year. London & Partners expects the baby bump to grow through autumn, while booking engines such as Lastminute.com say numbers are already booming.
"Our booking trends suggest that royal fever shows no signs of slowing down. Whether jetting in from overseas or escaping the madness of the capital altogether, it isn't everyday a future king or queen is born, and the ripples are already being felt in travel," said Mark Maddock, managing director of Lastminute.com UK and Ireland. "London is a fantastic city any time, but the excitement of a royal baby is providing an extra special reason to stay this July."
The website reported a 17 percent increase in last-minute flights to London and a 13 percent bump in hotel bookings in the last week of July. Interestingly, the Italians appear to be the most rapt by the Royal melodrama, followed by the French.
London's top tourist attractions spent the first half of July preparing for the royal baby and dreaming up ways to woo visitors struck with royal fever. The Museum of London, for one, opened an exhibit called "A Royal Arrival" showcasing memorabilia and clothes worn by former royal babies.
"By exploring these items we are not only able to bring to life a very personal family history, but we are also able to connect the newest generation of the Royal Family to over 400 years of the UK's history," the museum enthused on its website. Highlights include a cap worn by Charles I, a fine cotton vest and lace mitten worn by George III, and a selection of shoes and tiny booties worn by Queen Victoria's children Princess Beatrice, Princess Alice and Prince Leopold. The exhibit runs through October.
Over at the London Eye, spokeswoman Leah Larkin said the attraction was "absolutely thrilled" to honor the arrival of the Royal Family's newest member by lighting up in the colors of the Union flag. "As an iconic part of Britain, it is only right that the London Eye get involved in celebrating the country's new prince."
PR firms and marketing teams, meanwhile, have had a ball creating a host of cheeky royal baby packages. Heathrow Airport, which knows a thing or two about arrivals, offered free T-shirts, biscuits and teabags in honor of the royal birth, while Virgin Atlantic honored those "third in line" for flights at select U.S. airports on Monday with preflight "royal treatment" at the airline's Upper Class Clubhouse.
Numerous hotels have capitalized on the buzz, too. An exclusive royal photography and afternoon tea experience is available at the Athenaeum Hotel through the end of August, giving guests the opportunity to view more than 50 images of royal babies past while the curator of the exhibit provides insights into how royal families have raised their children since the Victorian times.
The Hilton London Kensington is offering a "Tot-ter Around Kensington" package, where stylish moms-to-be can enjoy a two-night shopping break with a VIP card providing discounts of up to 20 percent at stores like Bébé Bisou, Mamas & Papas and Atelier de Courcelles.
The Bedruthan Steps Hotel has a "Welcome to the World" break, offering new moms and dads a helping hand through their first year of parenting. The package includes workshops with a psychologist and a trained childcare team to give new parents some "me time."
Meanwhile, a luxury suite at the Grosvenor House Hotel near Hyde Park has been transformed into a five-star English nursery for jet-setting babies thanks to bespoke nursery designers Dragons of Walton Street, the team behind the nursery Prince William and Prince Harry grew up in.
Middleton was the first royal to have had a baby shower, and others wishing to follow suit can emulate the bash with a "Royal Baby Shower Afternoon" at St. James's Hotel and Club. The package includes a luxury baby gift, pregnancy treatment at Spa Illuminata and afternoon tea with friends.
For more Royal baby-inspired travel, check out Visit London's dedicated guide to "London Attractions fit for a Royal Baby."
© Copyright IBTimes 2023. All rights reserved.