Rudy Giuliani On 'The Masked Singer?' Two Judges Walked Off Stage In Protest
Rudy Giuliani is a contestant on Fox's "The Masked Singer" this season in an episode that will air in March. His appearance in the taping last week prompted a vehement reaction, according to a report Wednesday from Deadline.
Contestants stay in masks for performance after performance until the judges eliminate them, and then the singers take off their masks.
When it was revealed that former New York City mayor and former President Donald Trump's lawyer Giuliani was under the mask, judges Ken Jeong and Robin Thicke reportedly walked off stage. Jenny McCarthy and Nicole Scherzinger remained on stage and conversed briefly with Giuliani.
Jeong and Thicke came back to the stage after a time, but it is unclear where they went or how long they remained off stage. Giuliani has faced backlash for his association with Trump, the Jan. 6 insurrection, and the attempts by Trump's allies to overturn the 2020 presidential election.
It is also not known why McCarthy and Scherzinger remained on stage, or what they briefly discussed with Giuliani. It is also not clear which costume Giuliani will appear in or what will happen to the episode in question, given the controversy surrounding the most recent news.
None of the parties involved — Jeong, Thicke, Giuliani, and Fox — have commented on the incident.
Giuliani, 77, has faced mounting criticism for repeating unfounded claims that the 2020 election was stolen from Trump, leading Dominion Voting Systems to file a $1.3 billion defamation suit. Giuliani was later suspended from practicing law in New York state.
This is not the first time "The Masked Singer" has drawn attention for a controversial guest. In 2020, former Republican presidential candidate Sarah Palin appeared on the reality singing competition.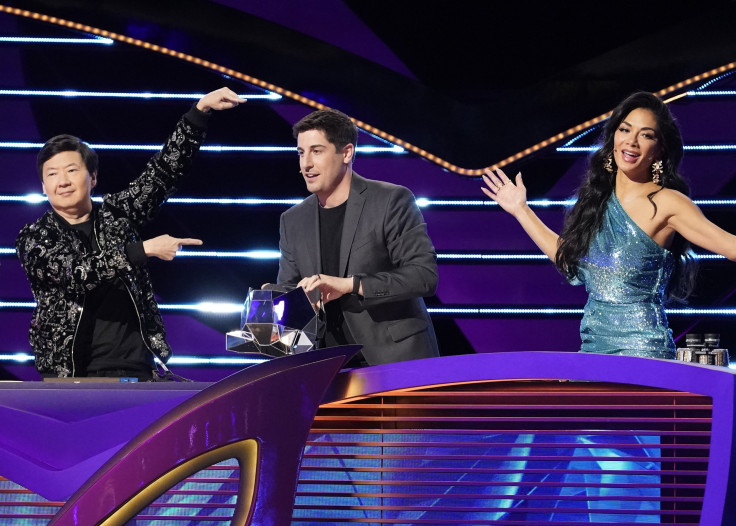 Giuliani also appeared in the most recent Borat film, "Borat Subsequent Moviefilm," where he was accused of trying to sexually harass, or intimidate, actress Maria Bakalova. He was also the subject of a raid on his home and office related to allegations that Giuliani assisted Trump while he tried to pressure Ukraine into digging up dirt on U.S. President Joe Biden ahead of the 2020 Presidential Election.
Thicke, the "Blurred Lines" singer, has also been the subject of controversy after excerpts of Emily Ratajkowski's book revealed claims that Thicke groped her breasts without her consent while she was filing on the set of the "Blurred Lines" music video.
The theme of the upcoming season of "The Masked Singer" is "The Good, The Bad, and The Cuddly."
© Copyright IBTimes 2023. All rights reserved.