'RuPaul's Drag Race' Star, 3 More Celebrities Die Over The Weekend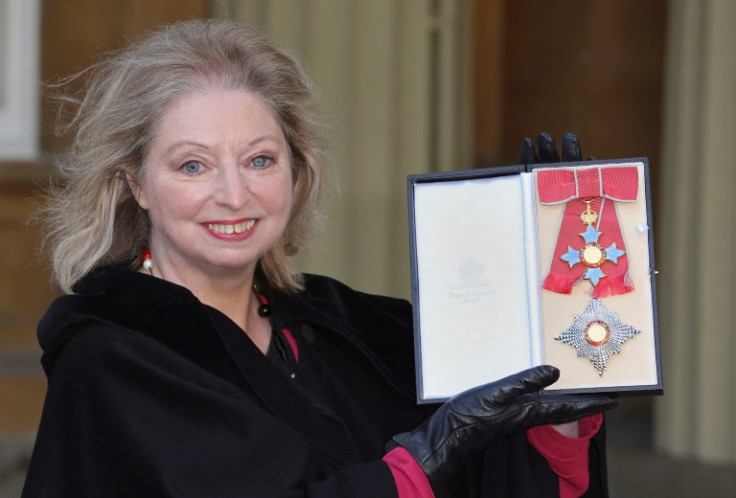 KEY POINTS
"RuPaul's Drag Race U.K." contestant George Ward, also known as Cherry Valentine, died Sept. 18 of unspecified causes
Booker Prize-winning author Hilary Mantel died Thursday after suffering a stroke
Oscar-winning actress Louise Fletcher died peacefully of "natural causes" in France
Four celebrities and well-known personalities passed away over the past week, including a star of the British version of "RuPaul's Drag Race."
Here are the four artists whose legacies in art and entertainment will live on in the many lives they have inspired and touched.
1. George Ward a.k.a. Cherry Valentine
The drag race community is mourning the death of George Ward, who shot to fame on "RuPaul's Drag Race U.K." under the stage name Cherry Valentine.
Ward died at the age of 28 on Sept. 18 of unspecified causes, according to a statement issued by his family.
"It is with the most heart-wrenching and deepest sadness to inform you that our George -- Cherry Valentine -- has tragically passed away," the performer's family said in the statement released by Ward's agent.
They continued, "This will come as a profound shock to most people, and we understand there is no easy way for this to be announced. As his family, we are still processing his death and our lives will never be the same."
Ward's family asked for "patience and prayers in this time" from his fans and supporters and added that they "understand how much he is loved and how many lives he has inspired and touched."
Following the announcement of his death, fans and co-stars took to Twitter to pay tribute to the U.K.-born drag queen, praising his remarkable talent and his advocacy for mental health. Ward worked as a mental health nurse before pursuing a career in drag and appearing on "RuPaul's Drag Race U.K." from 2020 to 2021, according to CNN.
"So very sad to hear of the passing of Cherry Valentine. You were a healer, what a beautiful thing to be. Sending love to family, friends, and the community grieving the loss of this beautiful person. Rest in peace," "RuPaul's Drag Race" star Scarlet Envy wrote.
Another commented, "The death of anyone at 28 is a tragedy, but Cherry Valentine/George was not only a drag queen but a dedicated mental health nurse and campaigner for GRT rights. It feels especially cruel somehow."
2. Louise Fletcher
Academy Award-winning actress Louise Fletcher died Friday due to "natural causes," CNN reported, citing her agent David Shaul. She was 88.
The American actress, who won an Oscar for her role as the villainous Nurse Ratched in "One Flew Over the Cuckoo's Nest," peacefully passed away surrounded by family at her home in Montdurausse, France.
"France was her favorite place on the planet; she built a home in a beautiful place that she loved," Shaul said. "She was a great woman -- what a career."
Fletcher's Oscar win reportedly came for her second movie following a long break from acting to raise her children. The 1975 film directed by Milos Forman also earned Jack Nicholson the Oscar for best actor.
Fletcher's role in the movie is considered one of film history's greatest villains, ranking fifth on the list compiled by the American Film Institute.
3. Hilary Mantel
Two-time Booker Prize-winning author Dame Hilary Mantel died "suddenly yet peacefully" Thursday, according to her agent Bill Heath and her publisher HarperCollins. She was 70.
"It is with great sadness that A.M. Heath and HarperCollins announce that best-selling author Dame Hilary Mantel DBE died suddenly yet peacefully yesterday, surrounded by close family and friends, aged 70," Heath wrote in an online blog post. "Hilary Mantel was one of the greatest English novelists of this century and her beloved works are considered modern classics. She will be greatly missed."
The acclaimed writer's literary agent Bill Hamilton said she died from a stroke, according to Vogue.
In a statement, HarperCollins U.K. CEO Charlie Redmayne said, "This is terrible, tragic news and we are filled with sorrow for Hilary's family and friends, especially her devoted husband Gerald. We are so proud that 4th Estate and HarperCollins were Hilary's publishers, and for such a peerless body of work."
"A writer to the core, Hilary was one of the greatest of her generation, of the age – a serious, fearless novelist with huge empathy for her subjects," he added.
Mantel was regarded as one of the greatest English-language novelists of this century, according to The Guardian. The British writer won the Booker Prize twice, for "Wolf Hall" and its sequel, "Bring Up the Bodies."
The conclusion to her groundbreaking "Wolf Hall" trilogy, 2020's "The Mirror & the Light," received critical acclaim and was longlisted for the Booker Prize.
"Harry Potter" author J.K. Rowling paid tribute to Mantel on social media, writing, "We've lost a genius."
Fellow Booker Prize-winning author Bernardine Evaristo tweeted, "So very sorry to hear about Hilary Mantel's passing. We were so lucky to have such a massive talent in our midst. I met her a few times, and she was always so warm, down-to-earth, and welcoming."
4. Pharoah Sanders
Legendary tenor saxophonist Pharoah Sanders died Saturday. He was 81.
His record label Luaka Bop announced his passing via social media Saturday. A cause of death was not provided.
"We are devastated to share that Pharoah Sanders has passed away. He died peacefully surrounded by loving family and friends in Los Angeles earlier this morning. Always and forever the most beautiful human being, may he rest in peace," the label, which released the influential jazz musician's 2021 album, "Promises," tweeted.
After making a name for himself performing alongside Don Cherry, Billy Higgins and John Coltrane in the mid-1960s, Sanders — whose real name was Ferrell Sanders — released his best-known album, "Karma," which featured the track "The Creator Has a Master Plan," in 1969, according to The Hollywood Reporter.
2015 NEA Jazz Master and international cultural icon Charles Lloyd paid tribute to the tenor saxophonist through social media, saying, "I will miss you, fellow Seeker of Truth in Sound. You will remain a light on the path. RIP Pharaoh Sanders."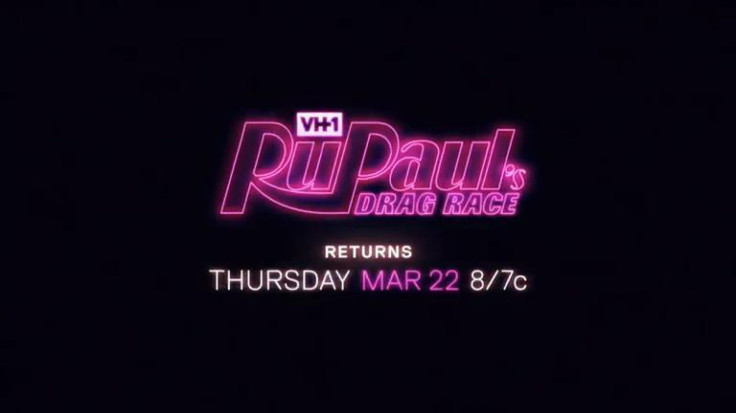 © Copyright IBTimes 2022. All rights reserved.
FOLLOW MORE IBT NEWS ON THE BELOW CHANNELS