Russell Simmons Responds To Sexual Assault Claims, Denies Allegations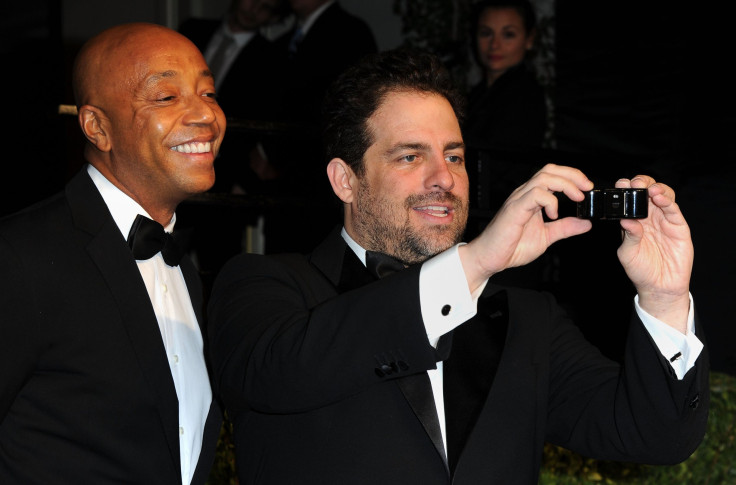 Music mogul Russell Simmons has been accused of sexually assaulting a 17-year-old fashion model, Keri Claussen Khalighi, in a 1991 incident. The music mogul responded to the allegations in a statement via Twitter Sunday.
The accusations follow at least eight other women accusing movie producer Brett Ratner -- who allegedly watched the Simmons sexual assault but did nothing to help the teen -- of separate sexual misconduct allegations. The Los Angeles Times first reported the Simmons sexual assault claims Sunday. The Beverly Hills Police Department investigated Simmons and Ratner for a similar incident in 2001.
The Def Jam Recordings co-founder and CEO of Rush Communications acknowledged he knows Keri Claussen Khalighi and that he remembers the weekend, but he alleges that the events were "completely consensual."
"Let me be crystal clear and very direct. Abusing women in any way shape or form violates the very core of my being," Simmons responded on Twitter Sunday in a statement.
Khalighi alleges the 1991 incident occured at Simmon's New York City apartment, in which he pulled off her clothing and made unwanted sexual advances.
"I looked over at Brett and said 'help me' and I'll never forget the look on his face," she recalled, according to the Los Angeles Times. "In that moment, the realization fell on me that they were in it together."
Khalighi claims that Simmons, who was then around twice the age of seventeen-year-old, tried to force her to have intercourse with him. "I fought it wildly," she said. He eventually relented and coerced her to perform oral sex on him, she alleged. "I guess I just acquiesced."
Ratner, meanwhile, "just sat there and watched," she said, according to the LA Times. In separate statements to the Times, both Ratner and Simmons have outright denied all the allegations.
© Copyright IBTimes 2023. All rights reserved.