Russia Election Hacking: Julian Assange Denies Russian Government Was WikiLeaks Source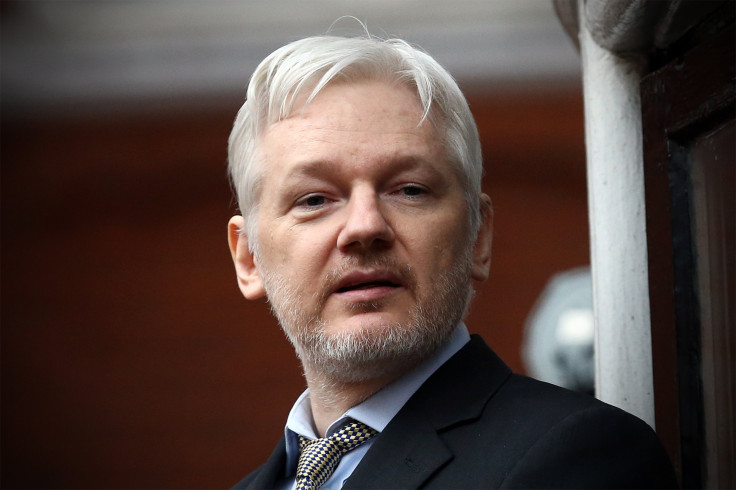 WikiLeaks founder Julian Assange has insisted that the Russian government was not the source for the hacked emails that have been cited as a major influence on November's presidential election. Both the CIA and the FBI have concluded that Russia was responsible for the email hacks in part to help Donald Trump become president. President Barack Obama last week expelled 35 Russian diplomats from the U.S. and imposed sanctions on two Russian intelligence agencies in retaliation for the alleged hack.
Assange, who has been living at the Ecuadorian embassy in London since 2012 after seeking asylum, made his comments in an interview with Fox News' Sean Hannity, which is set to air on Tuesday night. Assange was asked by Hannity whether he could "tell the American people 1,000 percent" that the hacked emails from the Democratic National Committee and Hillary Clinton campaign chairman John Podesta did not come from "Russia or anybody associated with Russia."
"We can say, and we have said repeatedly over the last two months, that our source is not the Russian government and it is not a state party," Assange said in response, in an extract from the interview that was released online on Monday.
Trump has repeatedly countered the assertion that Russia was behind the cyber-hacking since he defeated Clinton to become president-elect on Nov. 8. And speaking over the weekend, he said he has fresh information on the hacking that he will reveal early this week.
"I just want them to be sure because it's a pretty serious charge," Trump said of the intelligence agencies. "If you look at the weapons of mass destruction [in Iraq], that was a disaster, and they were wrong. So I want them to be sure. I think it's unfair if they don't know. And I know a lot about hacking. And hacking is a very hard thing to prove. So it could be somebody else. And I also know things that other people don't know, and so they cannot be sure of the situation. You'll find out on Tuesday or Wednesday."
Also in the interview with Hannity, Assange suggested that the scale of the response from U.S. officials was an attempt to delegitimize the incoming president.
"They're trying to delegitimize the Trump administration as it goes into the White House," he said. "They are trying to say that President-elect Trump is not a legitimate President."
© Copyright IBTimes 2023. All rights reserved.