Russia Hacking US Elections To Help Trump? DNC, WikiLeaks Attacks Are All Russian Government Hackers, Obama Administration Says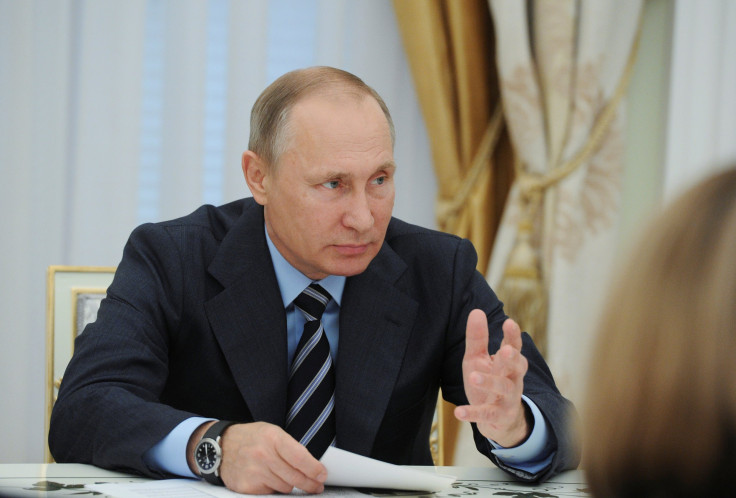 Russian government hackers hacked into computers of the Democratic National Committee and other political officials to influence the 2016 presidential election, the Obama administration said Friday. The leaks have sought to hurt Democratic presidential nominee Hillary Clinton at a time when Republican nominee Donald Trump has repeatedly praised Russian President Vladimir Putin.
The Office of the Director of National Intelligence and the Department of Homeland Security said Friday Russia was behind the hack of the Democratic Congressional Campaign Committee in June and the subsequent leak of private email addresses and cell phone numbers of Democratic lawmakers. The DNC leak involved emails from its chairwoman, Debbie Wasserman Schultz, on the eve of the Democratic national convention that showed she favored Clinton over her Democratic rival, Bernie Sanders. She later resigned over the emails.
Putin has denied any connection to the hacks.
"These thefts and disclosures are intended to interfere with the U.S. election process," Jeh Johnson, the secretary of homeland security, and James Clapper, the director of national intelligence, said in a statement. "Such activity is not new to Moscow—the Russians have used similar tactics and techniques across Europe and Eurasia, for example, to influence public opinion there. We believe, based on the scope and sensitivity of these efforts, that only Russia's senior-most officials could have authorized these activities." They "urge state and local election officials to be vigilant and seek cybersecurity assistance" from the Department of Homeland Security.
Trump has called Putin "a small and bullying leader." After he was criticized for doing so, he downplayed his affection for the Russian leader this week while addressing supporters in Nevada.
"I don't love [Putin], I don't hate. We'll see how it works. We'll see," Trump said. "Maybe we'll have a good relationship. Maybe we'll have a horrible relationship. Maybe we'll have a relationship right in the middle."
Clinton has said Trump is cozy with Putin and questioned the Republican's business interests in Russia.
Russia allegedly played a role in other hacking attacks aimed at Clinton. WikiLeaks founder Julian Assange promised this week to release documents before the Nov. 8 presidential election that would "destroy" Clinton's campaign. The U.S. government said WikiLeaks is receiving documents from Russian hackers.
In September, the hacker persona Guccifer 2.0 released Democratic strategy memos from House races around the country. The hacker also released documents allegedly stolen from the data breach at the Democratic National Committee, including spreadsheets with detailed fundraising information. The Obama administration said Russia was behind that attack, too.
© Copyright IBTimes 2022. All rights reserved.
FOLLOW MORE IBT NEWS ON THE BELOW CHANNELS