Russian Army Receives New S-400 Air Defense Missile Systems, Navy To Get 12 Warships In 2016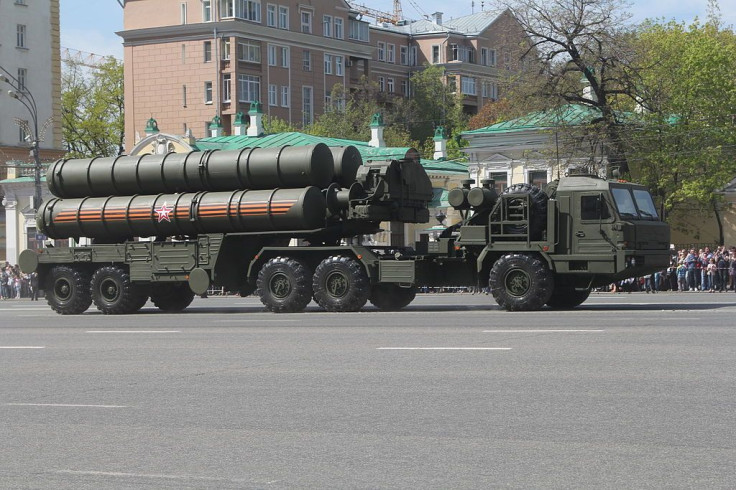 The Russian army has received this year's second regiment of S-400 Triumph air defense missile systems ahead of schedule, the state-owned manufacturer of the antiaircraft weapon system announced Monday. The delivery of the first S-400 regimental set of 2016 was announced in early July.
According to Yan Novikov, the head of Almaz-Antey, which developed the S-400 missiles, the components were supplied to a base at the Kapustin Yar range — a Russian rocket launch and development site, about 666 miles south of Moscow — for the assembly, Russia's Tass news agency reported.
Almaz-Antey is expected to deliver five regimens of the S-400 system in 2016 to the Russian army, which will have a total of 16 regimental sets of these missile systems in service by the end of this year.
The S-400 Triumph, a long-range antiaircraft missile system, went into service in 2007. It is capable of engaging targets at a distance of 400 km (248.5 miles) at an altitude of up to 30 km (18.6 miles). Designed to destroy aircraft, cruise and ballistic missiles, the S-400 missile system can also be used against ground objectives.
Monday's announcement followed Russian Defense Minister Sergei Shoigu's statement from last week, in which he claimed that the efficiency of Russia's air defense system in the northwestern strategic area has grown 1.5 times over the past three years.
"The district troops have been re-equipped and received new warplanes and the S-300V4, S-400, Buk-M2 air defense missile systems, the Pantsir-S1 combined short to medium range surface-to-air missile and anti-aircraft artillery weapon system," Shoigu said.
The minister also reportedly said that the country has formed 13 divisions and brigades and 22 regiments in Southern Military District over the last three years. According to him, the reinforcements have been prompted by the increasing military and political unrest in the southwestern strategic region.
"This is linked with the build-up of NATO's military presence in Eastern Europe, the situation in Ukraine and the activity of international terrorist groupings, including in the North Caucasus," Shoigu said.
The defense minister also announced Monday that the Russian navy is expected to get 12 warships, eight combatant craft and 23 auxiliary vessels this year. Shoigu previously said that the Russian navy will receive seven warships and two submarines in 2016.
Vice Admiral Viktor Bursuk, the Russian navy's deputy commander for weapons, also told local media that the authorities are not planning to reduce the program of constructing new warships.
© Copyright IBTimes 2023. All rights reserved.