Russia's Gold-Backed Stablecoin Project Could Set 'New Economic Order': Zerodha Founder
KEY POINTS
The said stablecoin is planned to be used in a special economic zone Astrakhan
The joint stablecoin project would only be possible if Russia fully regulates the digital market
Russian lower house of parliament promised to begin regulating cryptocurrencies this year
In an attempt to eradicate trade transactions in fiat currencies, Russia is working with several countries to launch a stablecoin backed by the global monetary asset, gold, but this move could reportedly pave the way for the establishment of a new global economic order.
Nikhil Kamath, the co-founder of the Indian financial services company Zerodha, sounded the alarm about this undertaking led by Russia and Iran and noted that if this trend picks up, then it could establish a new global economic order.
Zerodha is the largest, most popular and technologically advanced stock broker in India that works on a low-margin, high-volume model that allows the company to charge a very minimal amount per transaction due to its generally high trading volume.
"Iran and Russia to issue a new stablecoin backed by Gold. Damn, if this picks up could be day 1, event 1 of establishing a new economic order everywhere. No idea why it's getting no oxygen from the global press," Kamath said in a tweet Monday.
The transnational country, while still knee-deep in its "military exercise" in Ukraine, is trying to clear platforms for cross-border settlements using gold-backed stablecoins, Russian news agency Tass reported.
The move is definitely not new and could be the product of the sanctions imposed by the superpowers on Russia following its invasion of Ukraine.
Iran, a country also facing multiple sanctions from the superpowers and currently facing ongoing civil disobedience from its citizens, through its central bank, is working with Russia to develop a "token of the Persian Gulf region" that would act as an acceptable form of payment for foreign trade, Russian news agency Vedomosti reported.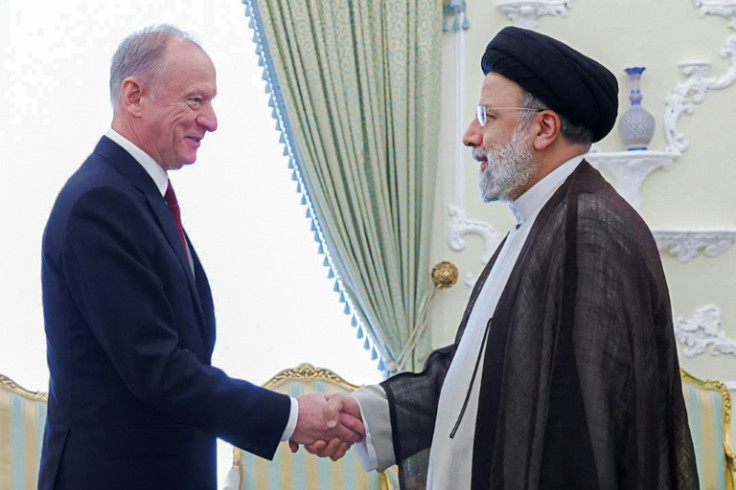 Alexander Brazhnikov, executive director of the Russian Association of Crypto Industry and Blockchain, said the token to be issued is in the form of a stablecoin backed by gold.
This said stablecoin is planned to be used in a special economic zone Astrakhan, where Russia opened up for Iranian cargo shipments.
"We offer mutually acceptable tokenized instruments that will be used on these platforms, which are essentially clearing platforms that we are currently developing with these countries. Stablecoins can be pegged to some generally recognized instrument, for example, gold, the value of which is clear and observable for all participants," Russia's Deputy Finance Minister Alexey Moiseyev said.
However, the joint stablecoin project would only be possible if Russia fully regulates the digital market, which might soon come true since the Russian lower house of parliament promised to begin regulating cryptocurrencies this year.
The greatest irony of it all is that both Iran and Russia prohibited their residents from using assets like Bitcoin and stablecoins like Tether (USDT) for payments, but it looks like both countries have been working behind the scene so a gold-backed stablecoin would be accepted for foreign trade.
© Copyright IBTimes 2023. All rights reserved.