Russia's Polymetal Sets Price for London Share Offering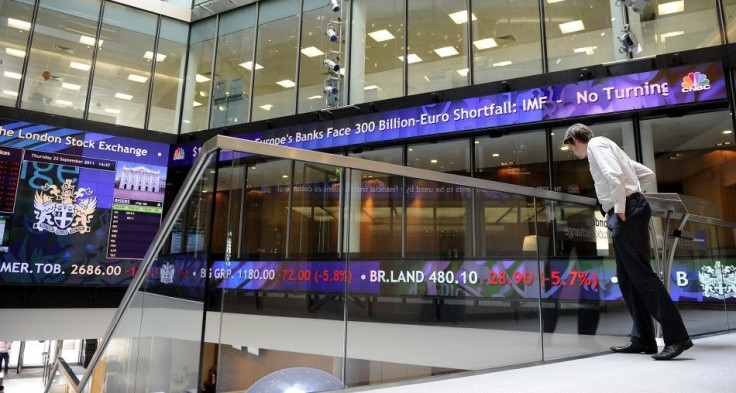 Russian miner Polymetal will price new London-listed shares at the lower end of their indicated range, raising up to 446.2 million pounds ($710 million), as global market turmoil weakens investor sentiment, two sources close to the deal said.
The company, pursuing a full London listing and entrance to the elite FTSE 100 index, has covered the order book for the planned fund-raising, those sources said.
It closed the books on its fund-raising at 1400 GMT on Thursday, and will now seek to complete a listing it hopes will boost its liquidity and international profile and improve access to capital.
The effort to drum up interest in the placement has come against a backdrop of turbulent markets fixated with the fate of the euro zone, as EU leaders battled to find a solution to the region's debt crisis.
Markets were more favourable on Thursday after a deal was struck, with miners leading the FTSE 100 nearly 3 percent higher.
Polymetal will now price the shares somewhere between 9.10 pounds and 9. 2 0 pounds, the bottom end of the 9.10-10.35 price range previously indicated by the company.
Banking sources said the final price was most likely to be 9.20 pounds.
This will lower the amount of cash it will raise to 446.2 million pounds. It originally said it wanted to raise $500 million.
Conditional trading will begin on Friday.
The group, controlled by the Russian tycoons Alexander Nesis and Alexander Mamut and the Czech private equity group PPF, is one of a trio of Russian miners seeking a premium London listing and entry to the FTSE 100, a move they hope will increase liquidity and improve access to capital.
Polyus Gold and Roman Abramovich's Evraz are the other two.
Alexander Mamut is best known in Britain as the owner of bookseller chain Waterstone's, and tried and failed to float his mobile phone retailer Euroset in London earlier this year.
Nesis is also a significant shareholder in Russian potash giant Uralkali.
Polymetal's share placement involves swapping its Moscow-listed shares with new shares in a Jersey-based holding company that could then list in London.
Earlier on Thursday the company said it had received acceptances from around 83.3 percent of shareholders for the swap, lower than expected but still enough to allow it to go ahead with the listing.
The company will therefore issue 48.5 million shares -- fewer than the 50 million originally intended.
Polymetal also said it had agreed a $250 million revolving credit facility with Alfa Bank.
The company said that the facility provides the company with additional flexibility to be able to draw down funds in a number of currencies ... to repay the group's existing loans and to finance ongoing operations.
Polymetal is being advised by HSBC.
© Copyright Thomson Reuters 2023. All rights reserved.