Ryan Reynolds Dedicates MTV Movie Awards Win To Blake Lively [VIDEO]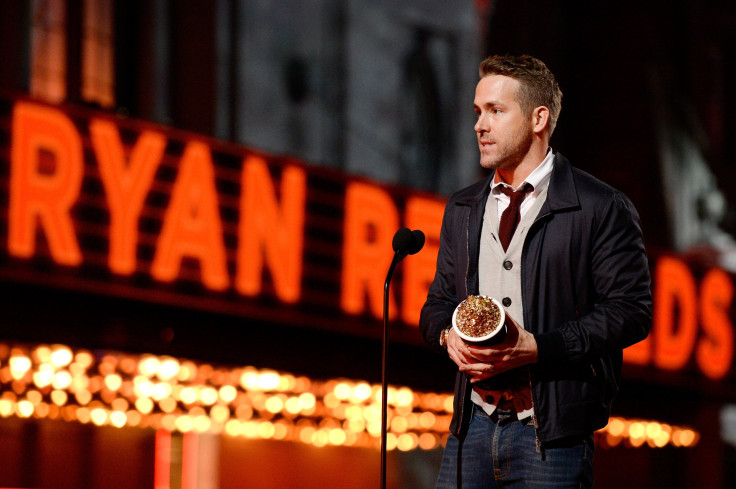 Ryan Reynolds has made a living on the silver screen, but the actor's true passion in life is making Blake Lively laugh. During the 2016 MTV Movie Awards at Warner Bros. Studios in Burbank, California, on Sunday the "Deadpool" star was honored with two awards — best comedic performance and best fight, alongside co-star Ed Skrein (Ajax). During one of his two on-stage appearances Reynolds gave his wife a major shout-out, crediting her for his comedic abilities.
Reynolds took the stage to accept the award for his hilarious performance in Marvel's "Deadpool." During his acceptance speech the actor thanked Lively, 28, for her part in his win. Reynolds, 39, revealed to the audience that he's had a lot of practice being funny over the years, as he lives to make his wife laugh.
"I want to thank my wife," Reynolds said. "Everything I do is to make her laugh — especially the sex. So, thank you."
Ryan Reynolds and @blakelively are total #relationshipgoals #movieawards pic.twitter.com/cGRgI4qosh

— Pret-a-Reporter (@pretareporter) April 11, 2016
The "Deadpool" wins should come as no surprise to fans of the Marvel movie. The Reynolds-helmed film grossed a whopping $135 million in its opening weekend and was projected to far exceed that number by the Wall Street Journal. The impressive viewer turnout bumped former highest-grossing Presidents Day weekend film "Fifty Shades of Grey" down a spot to No. 2. The success of "Deadpool" came as a shock to many who believed it would be a major flop due to extreme violence, profanity and a lack of interest from movie studios. As such the film was given a much lower budget than traditional superhero movies.
© Copyright IBTimes 2023. All rights reserved.