Marvel Movies Rated R Will Not Be In The MCU; Disney Chairman Says 'Deadpool' Success Won't Change Their PG-13 Trend
"Deadpool" has proved that superhero movies can be successful even with an R rating. But just because Marvel movies can be rated R doesn't mean we should expect more of them. Disney Chairman Bob Iger revealed that Marvel Studios isn't planning any explicit films in the near future.
"We don't have any plans to make R-rated Marvel movies," Iger said at a Disney shareholder meeting Thursday, Los Angeles Times reporter Daniel Miller tweeted. The chairman was responding to a shareholder who commented on the success of 20th Century Fox's "Deadpool," the new fantasy/sci-fi live-action flick about the "Merc with a Mouth."
Since opening wide on Feb. 12, "Deadpool" has been tearing it up at the box office, breaking records left and right. With a take of $132.7 million, it became the biggest opening weekend for an R-rated movie ever and the biggest R-rated superhero movie of all time, Forbes reports. "Deadpool" particularly scored with comic book fans because it's so faithful to the source material. The "Avengers" comics aren't as explicit, so making an R-rated movie in the Marvel Cinematic Universe (MCU) might be an unnecessary deviation from the comics. Plus, we all know how Captain America feels about foul language.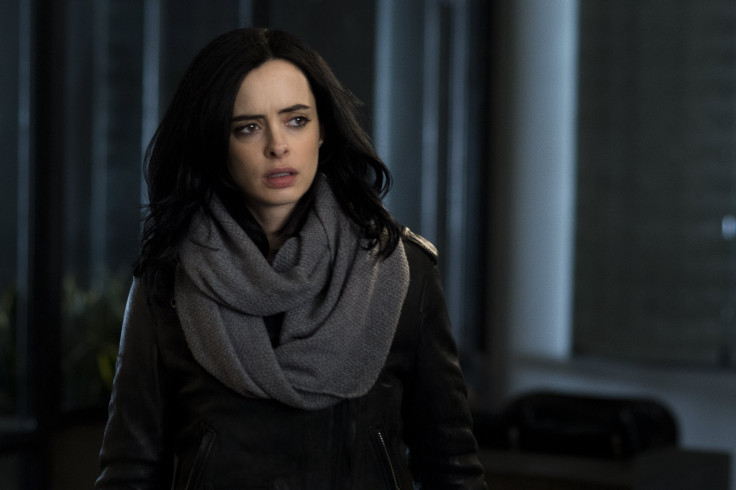 Marvel Studios isn't putting R-rated content in theaters, but its Netflix TV shows aren't exactly PG-13. "Marvel's Daredevil" and "Marvel's Jessica Jones" both have their fair share of violence, and "Jessica" had some racy sex scenes that would never make it into an MCU movie. That makes sense for these characters based on their source material, particularly for the latter series. "Jessica Jones" was inspired by the "Alias" comics, which had an explicit content label on the cover.
However, Netflix doesn't release their numbers. Both shows got the green light for second seasons, so presumably they were successful. Still, creating graphic superhero content isn't quite as risky when no one sees how it affects the viewership.
The dark material is expected to continue in "Marvel's Luke Cage" and "Marvel's Iron Fist." It looks like Marvel's R-rated content will stay on the internet rather than on the silver screen.
© Copyright IBTimes 2023. All rights reserved.