Ryan Reynolds' Green Lantern To Cameo In 'Justice League'? Actor Weighs In
KEY POINTS
Ryan Reynolds said Monday that his Green Lantern suit will "stay in the closet"
He won't be reprising the superhero role in Zack Snyder's "Justice League"
Reynolds also sarcastically commented on his rumored casting in the Snyder Cut last year
Ryan Reynolds has left fans disappointed after confirming that his Green Lantern suit will stay "in the closet" and that he won't be reprising the superhero role in Zack Snyder's "Justice League."
Ahead of the release of the Snyder Cut, fans speculated that Reynolds, who starred as Hal Jordan in the 2011 film "Green Lantern," might make a cameo appearance as the superhero in the upcoming movie. This stemmed from a Vanity Fair report published Monday that said Snyder's reshot ending will feature a "hero cameo that will blow hard-core fans' minds."
But Reynolds quickly shot down rumors.
Responding to voice actor Jon Bailey's tweet suggesting that Reynolds' Green Lantern is the surprise element in Snyder's "Justice League," the Hollywood star wrote: "It's not me. But what a cool pirate flag to cameo as Hal. Maybe it's another GL? But for me, the suit stays in the closet. I mean, computer."
The clarification comes months after Reynolds first addressed rumors regarding his involvement in "Justice League" as well as debunked claims that he was cast as Hawkman for the upcoming movie "Black Adam," which stars Dwayne "The Rock" Johnson.
"I'm not playing Hawkman in Black Adam," Reynolds tweeted in August 2020. "Although I generally do whatever the hell @TheRock tells me to do. I would however love to be in Zack Snyder's Justice League movie and I've heard I may already be in it? #SnyderCut."
Snyder's "Justice League," which stars Ben Affleck, Ray Fisher, Amber Heard, Gal Gadot, Jason Momoa, Henry Cavill and Ezra Miller, will premiere on HBO Max on March 18.
Even though his Green Lantern isn't on the upcoming superhero flick's roster, fans can still look forward to Reynolds' other superhero alter ego. He won over audiences with his performance as the mutant mercenary Wade Wilson in 2016's "Deadpool," which earned $784 million at the worldwide box office, and reprised the role in the 2018 follow-up "Deadpool 2."
Reynolds recently celebrated the fifth anniversary of "Deadpool" by posting a fan letter and his reply to it. "Five years later, I'm still in awe of Deadpool fans. Hunter wrote me this letter after #Deadpool came out and somehow my response never got mailed. Holds up. Mostly," Reynolds tweeted.
The letter of a fan named Hunter addressed to Deadpool said, "I'm hoping that Fox and Marvel will possibly make a second movie for you, and not a crappy second movie, like most sequels are. You deserve to have one more movie for yourself. I would like to ask, do you have any advice on being more badass like you? Or even just an autograph would be just awesome alone."
Replying to the fan, Reynolds wrote, "Thanks for all the kind words in your letter. I'm feeling really good about how Deadpool has been received so far, and yes, I'm glad we got to make it our way. Can you imagine if DP was with the MCU at Disney? Hahahahahahah. As for sequels, there'll be plenty. Expect them every two years like clockwork!"
As for advice, Reynolds jokingly wrote, "Commit to one thing. For me, it's acting. No messing around with random business ventures like other celebs."
There is currently no release date for "Deadpool 3."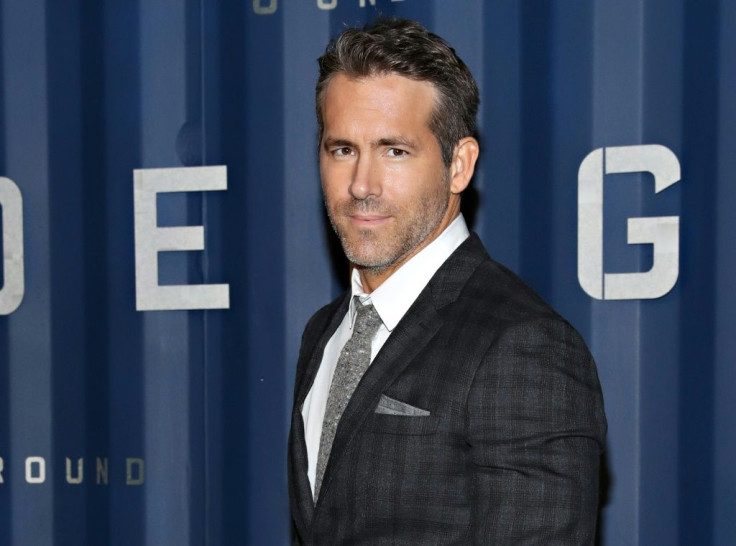 © Copyright IBTimes 2023. All rights reserved.