Ryan Reynolds Net Worth And Assets: Here Are The Companies He Owns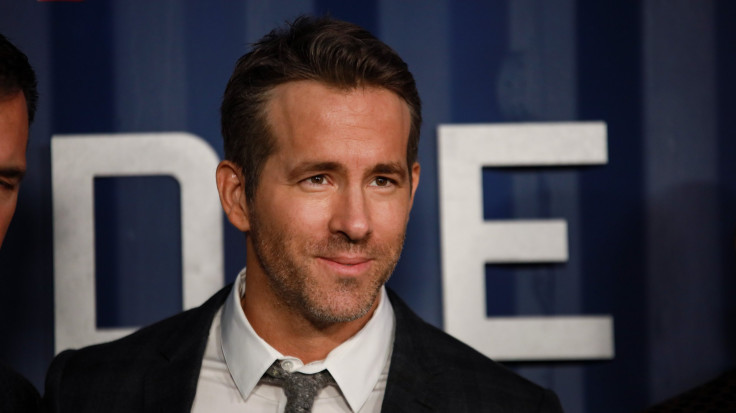 KEY POINTS
Ryan Reynolds' estimated net worth is $350 million
He has invested in several businesses, including Aviation American Gin, Mint Mobile and Maximum Effort
Reynolds recently sold Mint Mobile to T-Mobile in a deal worth $1.35 billion
Ryan Reynolds saw a massive increase in his net worth after the sale of Mint Mobile, a wireless firm he backs, to telecommunications giant T-Mobile in a deal worth $1.35 billion.
The actor-turned-entrepreneur now has an estimated net worth of $350 million, according to Celebrity Net Worth. The figure is based on his film earnings and business ventures, including the sales of Mint Mobile and the gin brand Aviation American Gin.
Here is a list of companies Reynolds has invested in over the years:
Aviation American Gin
In 2018, the "Deadpool" star acquired an unspecified minority ownership stake in the Portland-based gin brand for an undisclosed sum and served as its spokesman and creative director. Aviation was initially founded by Oregon-based House Spirits Distillery and was purchased by Davos Brands in 2016.
Reynolds upped the company's marketing strategy by releasing cheeky ads. One of his most popular videos starred the once-viral "Peloton wife" Monica Ruiz.
Aviation's sales skyrocketed from 2018 to 2020, and it became the second-largest super-premium gin brand in the U.S., per Celebrity Net Worth.
In 2020, alcoholic beverages giant Diageo acquired Aviation American Gin in a deal that could ultimately be worth up to $610 million. The deal paid $335 million cash upfront, with the remaining balance to be earned through performance milestones over the next 10 years.
Diageo said in 2020 that Reynolds will retain an "ongoing ownership stake" in the gin brand, according to The Hollywood Reporter.
Celebrity Net Worth suggested that Reynolds owned a 20% stake in Aviation Gin before it was sold. If this figure is accurate, he would have received around $67 million pre-tax from the upfront cash portion of the sale and could earn an additional $55 million from the milestone payments.
Maximum Effort
Reynolds co-founded a production company and digital marketing agency named Maximum Effort along with George Dewey, who worked closely with the actor in the marketing of "Deadpool." The agency, which released viral ads for Match and Mint Mobile, was established in New York City back in 2018.
In 2021, Maximum Effort Marketing was acquired by the advertising software company MNTN. As part of the deal, Reynolds will serve as MNTN's chief creative officer, while Dewey will become the company's chief brand officer, while also retaining his position as president of Maximum Effort.
Wrexham AFC
In 2020, Reynolds and fellow actor Rob McElhenney became co-owners of Welsh club Wrexham AFC, one of the world's oldest soccer teams, in a $2.5 million takeover.
Mint Mobile
Reynolds purchased an ownership stake in budget wireless provider Mint Mobile in November 2019. He starred in several advertisement campaigns for the company.
On Wednesday, T-Mobile announced that it reached a deal to acquire Mint Mobile, which offers low-cost prepaid mobile phone services. It will pay up to $1.35 billion in a combination of 39% cash and 61% stock to acquire Mint's parent company Ka'ena.
Reynolds owns roughly 25% of Mint Mobile, unnamed sources familiar with the matter told the Wall Street Journal. This means he could receive up to $300 million in cash and stock from the deal.
Reynolds also recently joined real estate developer The Remington Group in a consortium that will make a bid to purchase the Ottawa Senators of the National Hockey League (NHL), according to Bruce Garrioch of the Ottawa Sun.
Reynolds has starred in a number of successful films, including "The Proposal," "6 Underground," "Free Guy" and the "Deadpool" franchise.
Reynolds' base salary for the first "Deadpool" was around $2 million, but it likely increased to $20 million for the second film following the first movie's success, Celebrity Net Worth reported. He has a lucrative share of the backend points, which means he may have ultimately received $22 million and up to $40 million for the first and second films, respectively.
As for real estate, Reynolds and his wife Blake Lively purchased a house in Westchester County, New York, for $6 million in 2012. The couple shares four children: 7-year-old James, 6-year-old Inez, 3-year-old Betty and a 1-month-old baby, whose name and gender have not yet been revealed.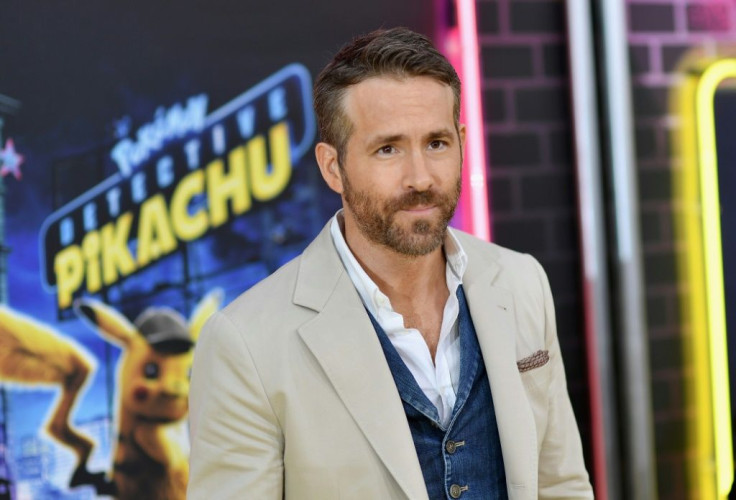 © Copyright IBTimes 2023. All rights reserved.