Ryan Reynolds Responds To Ottawa Street Being Named After Him: 'Changed My Daughter's Name'
Ryan Reynolds took to Twitter on Wednesday to thank the mayor of Ottawa, Jim Watson, for naming a street in Canada after the actor.
He also joked he was going to change his daughter's name to Ottawa.
"This is an incredible honor and a deal is a deal, Mr Mayor… I've changed my daughter's name to 'Ottawa,'" the 45-year-old actor replied.
The reply came on the same day, Watson tweeted, "A man who spent part of his childhood growing up in Vanier has shown his generosity and attachment to our city, time and time again. Early on in the pandemic, @VancityReynolds generously donated to various local charities and continues to give his time to his old hometown."
"It's clear that Ottawa has a special place in Ryan's heart – and in his honor, I'll be bringing forward a motion later today to have a street named after him," Watson wrote in the same thread. "Ryan Reynolds Way will be located in a new subdivision in the east end. Look forward to seeing it open soon!"
Fans took to the comments section to share their reactions.
One of the fans wrote it wouldn't be surprising to see Ottawa senators' cameo in the upcoming Deadpool movie, "I would also accept a Ottawa senators cameo/Easter egg in the next deadpool movie."
"Congrats buddy. As another Vanier expat and citizen of the neighborhood your Way drops in - milestone achieved - figure it's high time to buy a Canadian MVNO and launch from Ottawa," a Twitter user replied.
Reynolds and his wife, actress Blake Lively, have been making charitable contributions in order to help people in need, especially in Canada. They have previously worked with Ottawa Public Health to spread awareness for vaccinations.
The actor revealed last week on Instagram he raised over $850,000 for Sick Kids Foundation through ugly sweaters.
"Thank you for helping this butt-ugly sweater raise over $850,000 for Sick Kids Foundation," he captioned the post. "Turning something ugly into something beautiful is what @sickkidsvs does every day. Big thanks, @samsungcanada, @mapleleafs and all who gave. #SweaterLove."
On the work front, the actor will be next seen in a holiday movie, "Spirited," which is an adaptation of Charles Dickens' classic novel "A Christmas Carol." The movie is helmed by Sean Anders and John Morris. It is expected to release in December 2022.
Reynolds will also be seen next in a sci-fi movie, "The Adam Project," which is helmed by director Shawn Levy. The actor will also feature in movies like "Everyday Parenting Tips," "Deadpool 3," "Dragon's Lair" and "Clue."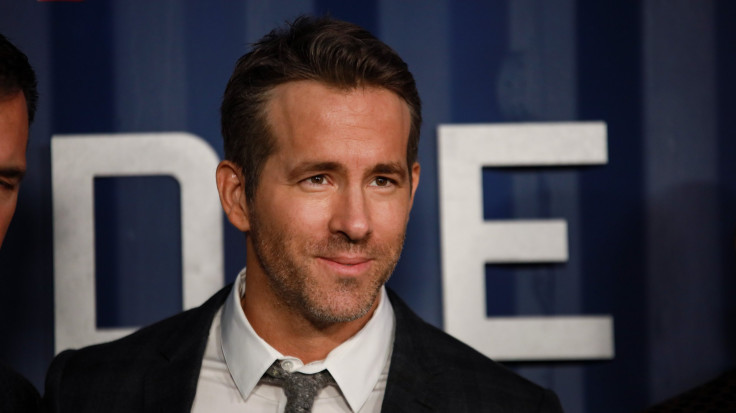 © Copyright IBTimes 2023. All rights reserved.